The 10 Best Fun Activities in China
As the third biggest country in the world, you're spoilt with colorful choices of things to do in China, ranging from outdoor explorations to interesting activities. You may have already visited many classic and famous attractions in China, such as the Forbidden City, the Terracotta Army, or the man-made wonder of the Great Wall. However, there are some fun activities you mustn't miss that will make your trip even more impressive and special.
1. Dress Like an Emperor/Empress in the Forbidden City
Price: about 20 to 30 yuan for the clothes
Emperors and empresses were supremely powerful in ancient China. They were mysterious and serious. You can have the opportunity to dress like an emperor or empress and take photos. It costs about 20 to 30 yuan to rent these ancient styles of clothing, no matter whether you prefer to try an emperor's outfit or an empress's outfit. Taking photos yourself is cheaper than having them taken by the locals. Confirm the price and haggle with the seller before renting any clothes if you think the price is too expensive.
2. Make a Terracotta Warrior in Xi'an
There are hundreds of thousands of terracotta warriors with different expressions that amaze numerous visitors. It's exciting to witness a historic site with a history of over 2,000 years. Carving a terracotta warrior is a popular activity and you can even make a model with your own face on it. It's an excellent souvenir of your trip to be able to take a creative and significant sculpture back home with you.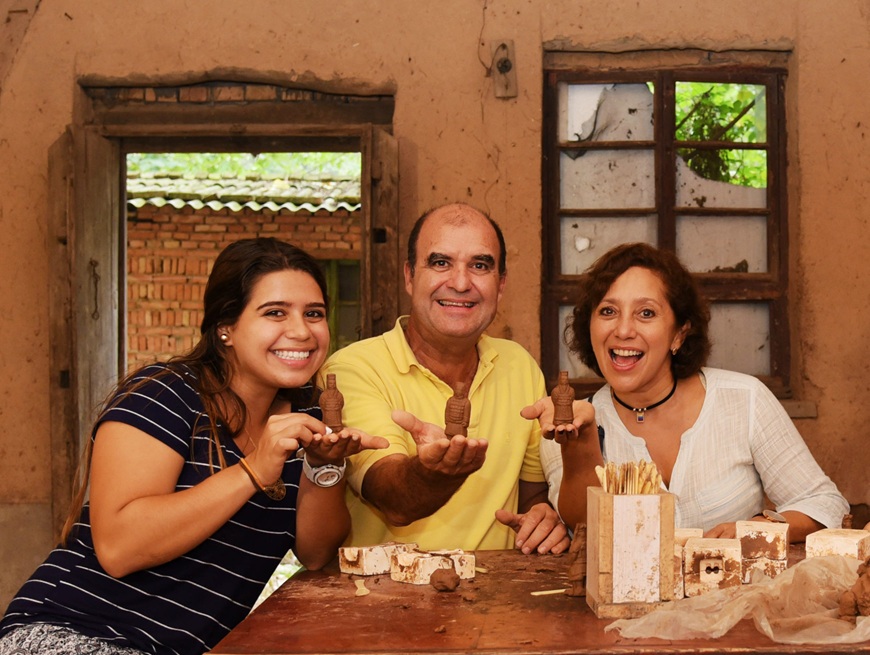 Making a terracotta warrior
3. Ride a Bike on the Historic Wall in Xi'an
Price: about 50 yuan per bike
Riding a bike on China's historic and well-preserved wall is a novel way to explore Xi'an. It takes about 2 hours to cover the whole distance on Xi'an City Wall. Compared with hiking for half a day on the Great Wall, riding a bike is more comfortable and fun.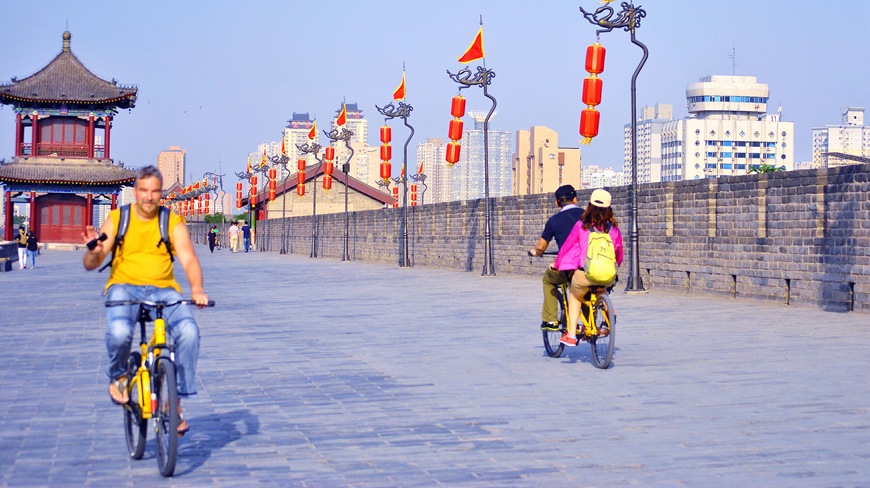 Riding on the City Wall
4. Learn about the Culture of Guilin Rice Noodles
Rice noodles are the most common staple food in Guilin, whether they're eaten for breakfast, lunch, or dinner. You will have the chance to see the process used to make rice noodles at Guilin Rice Noodle Culture Center if you join our mini group tour. Eating rice noodles is an essential experience in Guilin and learning more about how they are made is interesting.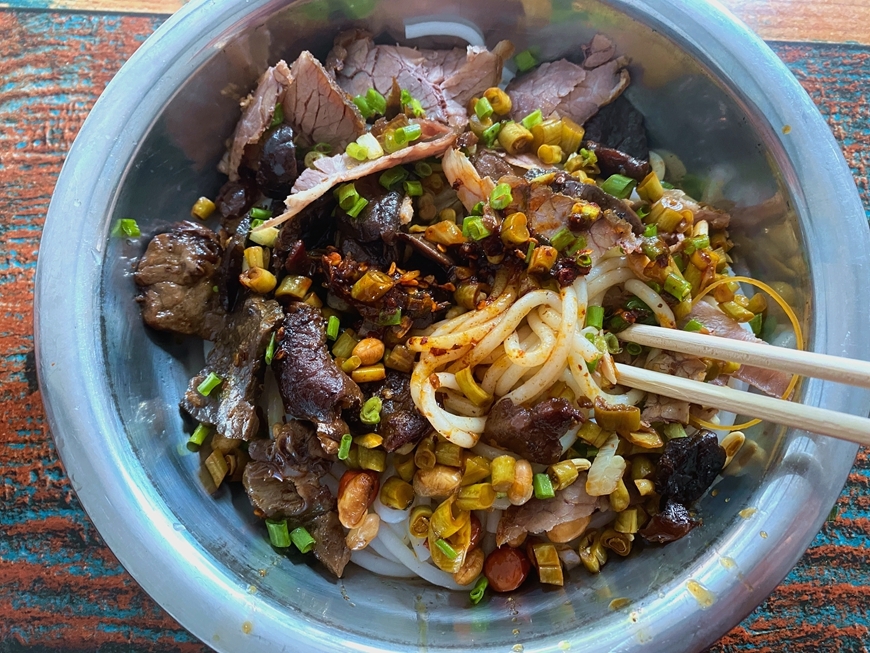 Guilin Rice Noodles
5. Have a Nighttime Stroll Along the Bund
Shanghai is a city that never sleeps. You'll be addicted to its dazzling modern face during the daytime while the gorgeous nighttime views are also charming for travelers. Having a nighttime stroll along the Bund is romantic. Historic and modern architectural structures are decorated with colorful neon lights that illuminate this city. Immerse yourself in the strong historic atmosphere and listen to the sounds carried on the breeze, such as the vehicles and busy local people.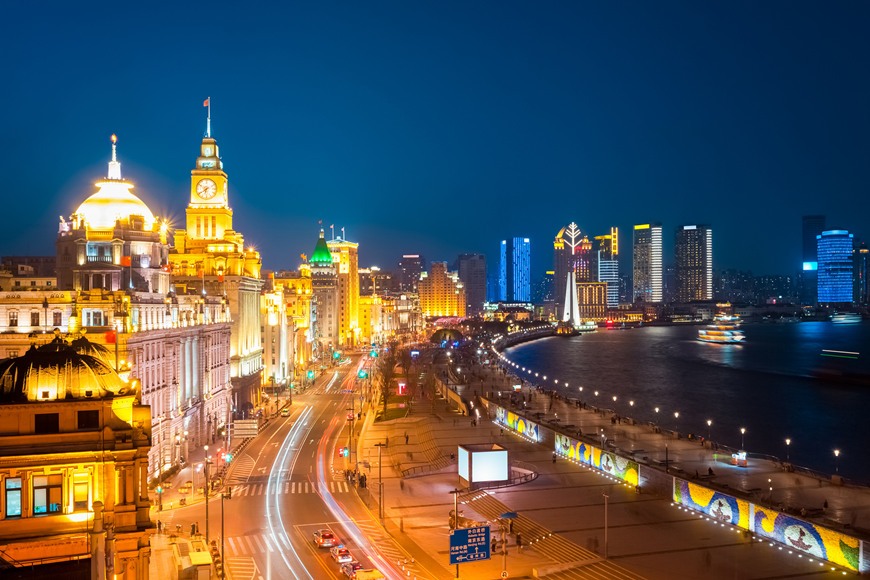 The bund at night
6. See the Cute and Cuddly Giant Pandas in Chengdu
Price: 54 yuan per person
Giant pandas are regarded as one of the most popular types of animal in the world. Chinese people love them and regard them as China's treasure. You'll smile and feel relaxed when you see these cute animals, even if you were unhappy or stressed beforehand. Chengdu Research Base of Giant Panda Breeding is home to giant pandas. Spend half a day there and relax with the sleepy pandas.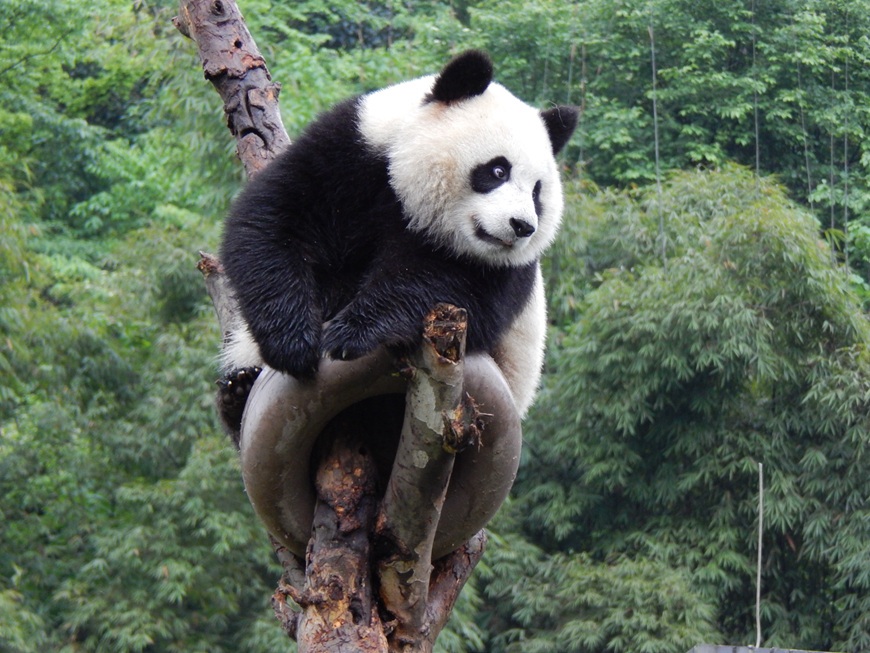 The Panda
7. Enjoy an Aerial View of the Forbidden City at Jingshan Park
Price: 10 yuan per person
Jingshan Park is located on the center axis of Beijing and was originally used as one of the imperial palaces during the Yuan, Ming, and Qing dynasties. It's also well-known by travelers for its special location where you can enjoy a panoramic view of the Forbidden City. A sunrise or sunset is the best time of day to witness this solemn and ancient palace complex. Gentle and warm sunshine makes the Forbidden City appear even more elegant and you will be touched by this view.
8. Explore the Village of Long-Haired Women in Guilin
Guilin has a special village. The women who live there only cut their hair twice in their lives. Their long hair is famous and one of the women was even listed as having the "world's longest documented hair" by Guinness World Records. Most of the women's hair is over 1 meter in length while the longest hair is typically about 1.7 meters.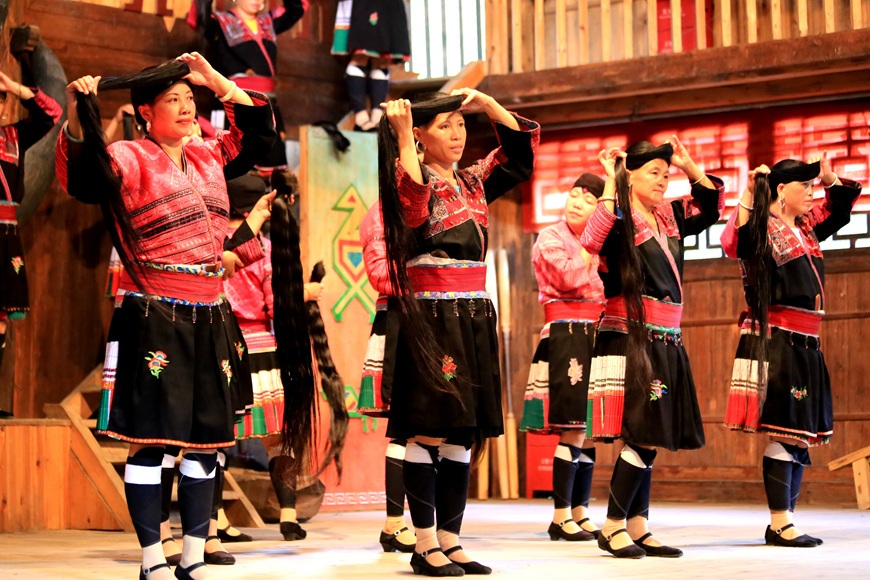 Long-hair women
9. Travel Through Southern Water Towns by Boat
Water towns are the symbol of southern cities' ancient architectural styles. They each feature an exquisite design, classic layout, and a peaceful lifestyle. Take a boat trip on a river flowing through a water town and enjoy the views on both sides. You may see local women washing clothes alongside the river, local children chasing each other, and cats and dogs sleeping in the warm sunshine. Try to slow your pace and enjoy this precious time to experience everything you encounter.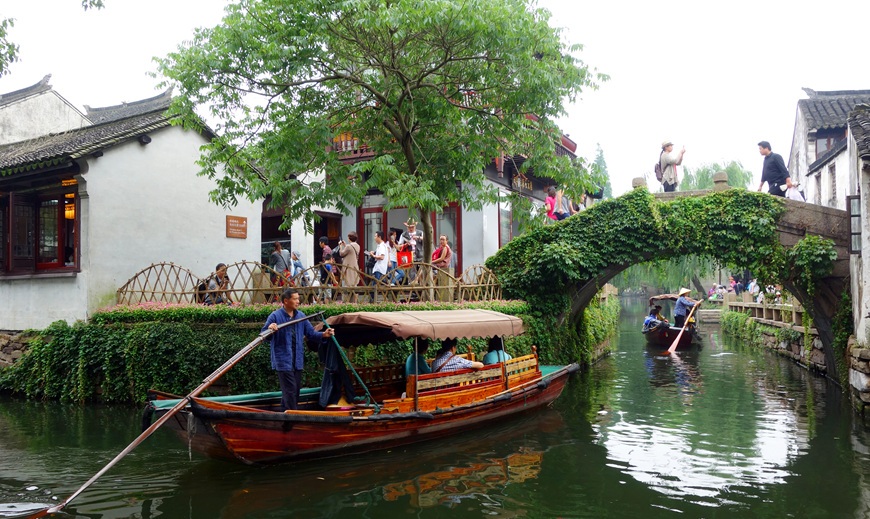 Zhouzhuang water town
10. Experience an Ancient Village That Time Has Forgotten — Xiongcun
Price: free On the way to the famous Daxu Ancient Town, there is a historic village called Xiongcun — a village that time has forgotten and few people know about, even local people. In ancient times, it was a busy and rich transit place in Guilin. You can't imagine its glorious past when you see its dusty appearance nowadays. The fact that so few people realize it's there means you can escape from the crowds and over-commercialized destinations to enjoy a quiet afternoon in peaceful surroundings.
You Might Like
Related Tours