Top 10 Fun Facts about Chengdu - It Is Not Just the Hometown of Pandas
Once you've visited the city of Chengdu, you will hesitate to leave it. It's not only the home of cute panda bears but is the liveliest city in China. From parks to teahouses, you can feel its laid-back lifestyle in every corner of Chengdu. On a rainy day, eating a spicy hot pot with the locals will warm you up. Sunny days are a wonderful time to see some adorable pandas. There are a lot of things to do in Chengdu. Read the following fun facts before your Chengdu discovery trip.
1. Chengdu Is Famous for Being the Home of Giant Pandas
You can't ignore the various panda patterns and symbols in Chengdu. Giant pandas are the superstars of Chengdu and you should certainly visit them if you are going to their home. There, you can not only see a lot of pandas of different ages in one place but you can also view these popular creatures in their natural habitat. There are two main breeding centers in Chengdu: Chengdu Panda Base and Dujiangyan Panda Base.
Chengdu Panda Base is the largest panda base in the world and you can see over 50 pandas there, ranging from panda cubs to adult pandas. Winter is the best time to visit Chengdu Panda Base because you can avoid the big crowds that are encountered during summer.
Dujiangyan Panda Base is further away than Chengdu Panda Base, being about 1½ hours away from Chengdu's city center. Even during the peak season, you can enjoy a quieter experience at this panda base and view pandas outdoors.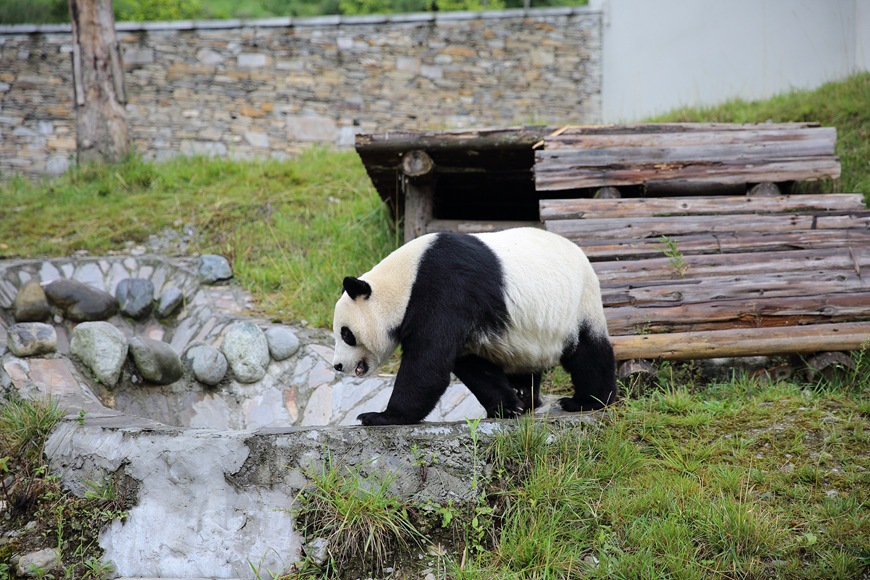 Panda in Dujiangyan Panda Base
2. Spicy Food Is an Essential Part of the Chengdu Lifestyle
If you want to taste the spiciest food in China, it must be Sichuan cuisine in Chengdu. The most famous spicy Sichuan dishes include spicy hot pot, peppery chicken, mapo tofu, and kung pao chicken. No matter which Sichuan dishes you order, they will invariably be spicy. The dishes may give you a numbing feeling at first, but you will fall in love with the food after you get used to the spicy taste. Bear in mind that lunchtime is the best time to taste local dishes because the Chengduese usually have dinner with their friends at night and you will experience long queues at that time.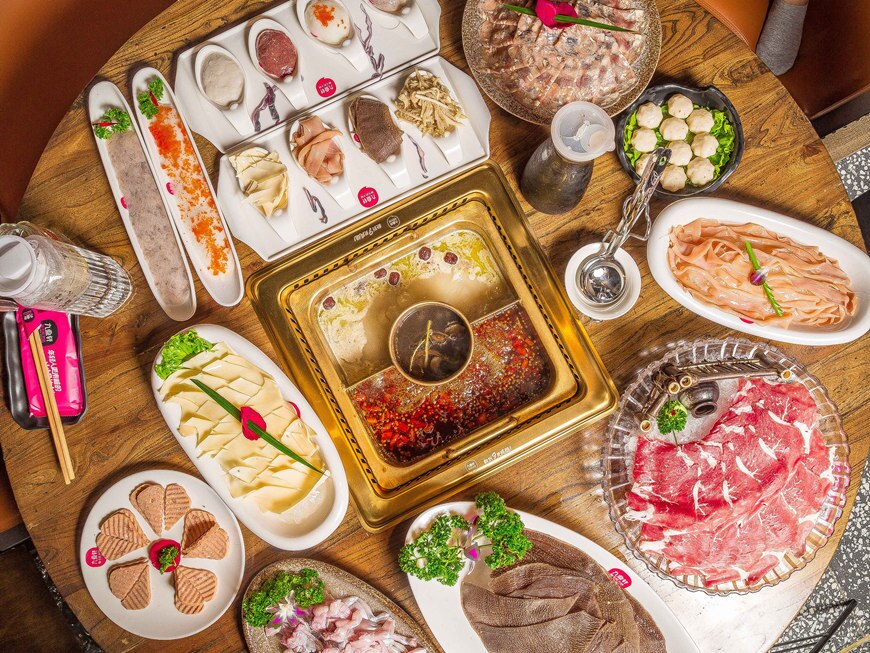 Chengdu Hot Pot
3. Chengdu Is Known as the Heavenly Land of Plenty
Sichuan Province has always enjoyed the reputation of being a "Heavenly Land of Plenty" due to its excellent geographical location and beautiful natural environment. Chengdu, the capital of Sichuan Province, is worthy of this reputation. The Chengdu Plain has become a developed area of agriculture and handicrafts since the construction of the Dujiangyan Irrigation System – a water conservancy project – which was completed during the Qin Dynasty. Chengdu was also the main area for government bodies relating to food and tax. Chengdu is still one of the most important cities in China; however, the locals still enjoy their laid-back lifestyle. You will be amazed by such a different lifestyle in Chengdu, especially if you have previously been to Beijing, Shanghai, and Hong Kong.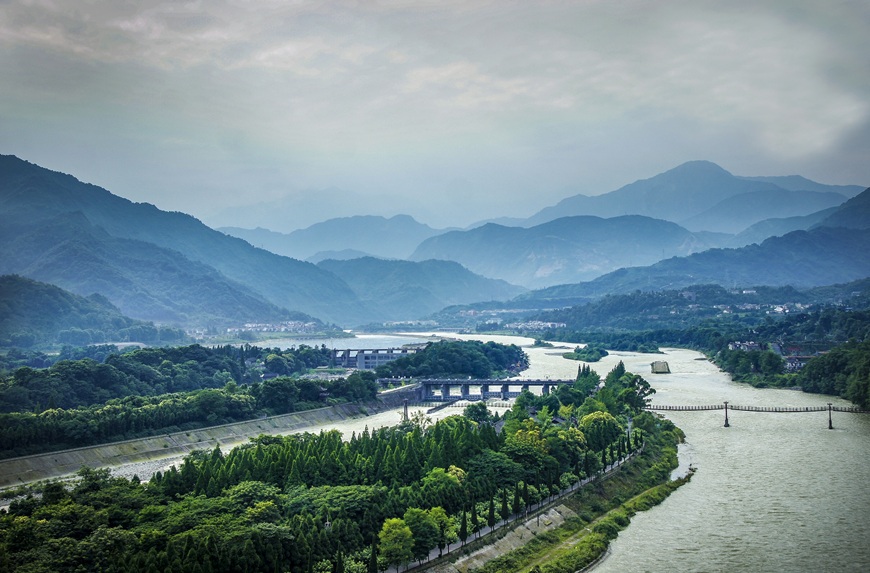 Dujiangyan Irrigation System
4. China's Largest Building is Located in Chengdu
The largest building in China – the New Century Global Center – is located in Chengdu. This large architectural structure is 100 meters tall and 500 by 400 meters in size. The building houses offices, conference rooms, a university complex, an IMAX cinema, and a pirate ship. The most popular attraction in the complex is a water park, which offers a 5,000-meter beach and a large screen displaying sunrises and sunsets as the horizon. Music is played there at night and you can also enjoy beautiful light shows.
The New Century Global Center
5. The Chengduese Speak a Local Dialect
You can feel Chengdu people's love for their city by their language. It's common for foreigners to be confused by the Chengdu dialect, and even Chinese people can't understand it sometimes. Don't worry though because they can understand Mandarin very well.
Drink tea in Renmin Park
6. Paper Money Was Originally Created in Chengdu
Jiaozi was the earliest form of paper money in the world, having been used in the Northern Song Dynasty (over 1,000 years ago). People had to carry heavy coins to purchase daily supplies before jiaozi came into the world. Merchants understood the disadvantages of iron coins and wanted to change the form of money used. Paper was light and easy to carry, making it the best material to make money from. Paper money was a great invention and most countries still use it today.
7. Many High Mountains in Chengdu Are Impossible to Climb
Chengdu is in Southwest China and Tibet is to its west. There are many high mountains in the west of Chengdu, which are difficult to climb. These include the 7,556-meter-high Mount Gongga, the 6,250-meter-high Mount Siguniang, and the 6,032-meter-high Mount Xiannairi. Covered with snow throughout the year, those who love the outdoors face high altitudes and a severe natural environment when they climb these mountains.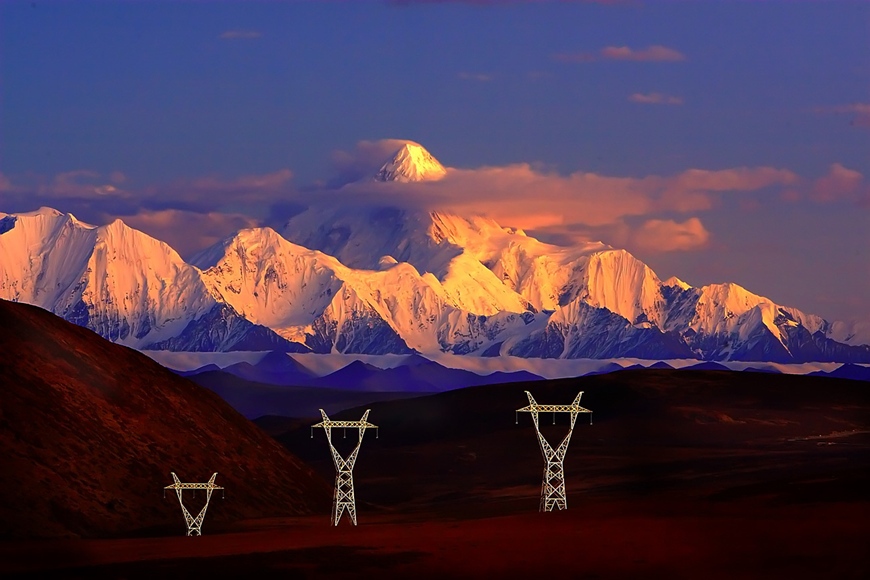 Gongga Mountain
8. Sichuan Opera Is an Exciting and Classical Chinese Art to Experience in Chengdu
If you like Chinese culture, Sichuan opera is key to learning about Chengdu's history and its ancient stories. If you want to find something interesting to experience in Chengdu, Sichuan opera is fun to watch. Fire breathing performances, illusionists, and acrobats will dazzle your eyes.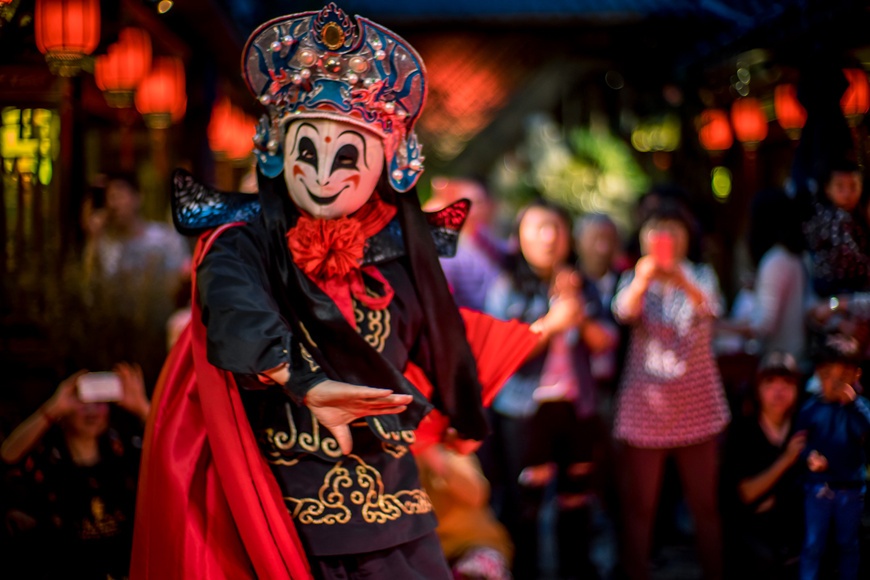 9. The Biggest Stone-Carved Buddha in the World Is 2½ Hours Away from Chengdu
Except for giant pandas, the Leshan Giant Buddha is the most popular attraction when visiting Chengdu. If you want to explore the Chinese Buddhist culture, the Leshan Giant Buddha is no doubt an ideal place to witness the process of China's peak period of Buddhism. Built during the Tang Dynasty, this huge Buddha is the biggest stone Buddha sculpture carved from a cliff. You can experience a strong feeling of solemnity and peace when you are next to the Buddha's feet.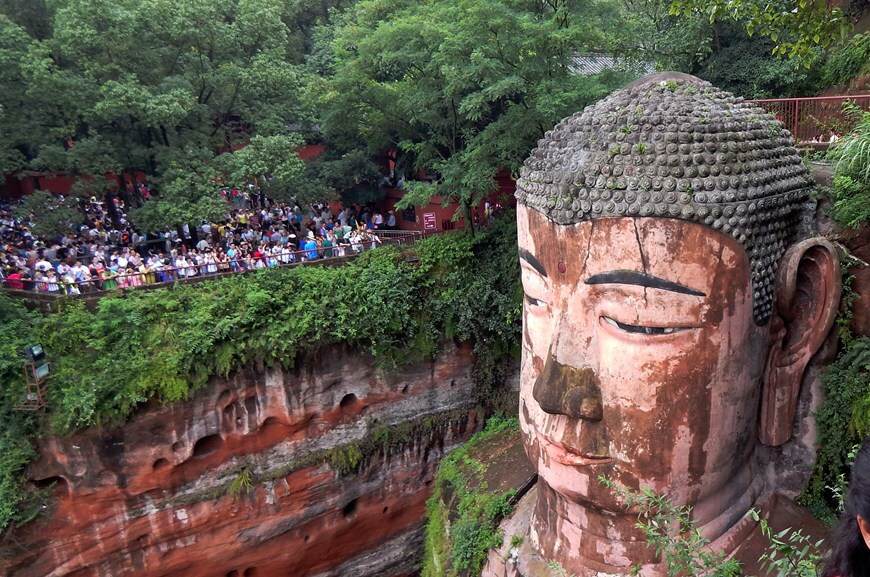 10. Fall Is the Best Season to Visit Chengdu
The humid climate is the most evident feature of Chengdu, no matter whether it's winter or summer. Summer in Chengdu is unbearably hot. Among the four seasons, fall is the best time to visit Chengdu as this is when panda cubs have just been born and the landscapes are at their most colorful.
Related Tours