Useful Xishuangbanna Travel Guide - Includes Preparations under COVID-19
Xishuangbanna Dai Autonomous Prefecture is located in the south of Yunnan Province, bordering Laos and Myanmar, and its capital is Jinghong City. It is the only city in China to be selected as the "Lonely Planet" -「Best in Travel 2022」, and ranked third in the Top Ten Best Travel Areas.
The tropical ecosystem of Xishuangbanna is very well preserved and has the only tropical rain forest nature reserve in China. There are many kinds of animals here, and it is easy to get close to peacocks, monkeys, and even wild elephants. This is the most Southeast Asian place in China. The exquisite and unique Dai architecture and ancient Buddhist temple pagodas are hidden among tall palm trees. The April Songkran Festival is an unmissable carnival throughout the city. 
This article is based on our previous experience in Xishuangbanna, and summarized some travel guides and recommendations. Hope that it will be helpful to you.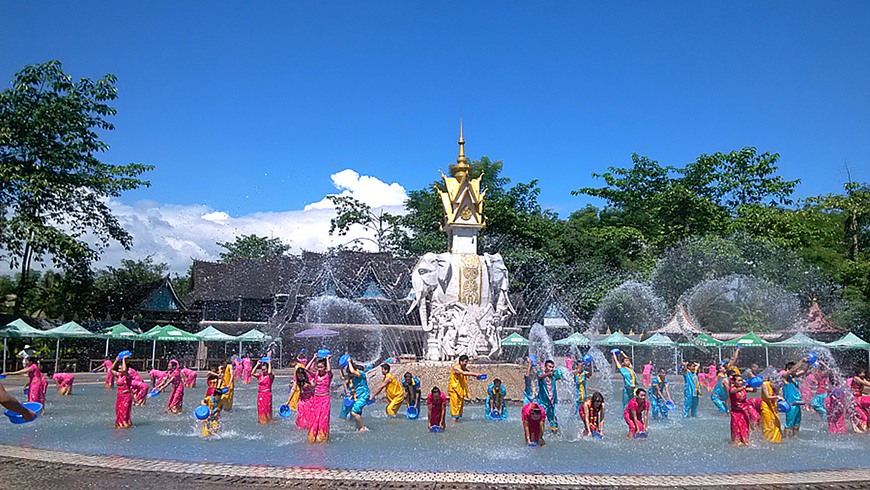 The Songkran Festival in Xishuangbanna
Travel preparation under the COVID-19 epidemic
1. First of all, you must wear a mask throughout the journey and pay attention to travel safety.
2. Follow the city's official WeChat account in Xishuangbanna, which will push some local travel notes or latest activities, such as whether a nucleic acid report is required, and what is the real-time local epidemic situation. Or the Alipay app has the function of querying the relevant local epidemic prevention policies. Of course some are not in English, if you need help, you can contact us.
3. The epidemic has had a great impact on the tourism industry in Xishuangbanna, and even some scenic spots or villages are currently closed. Therefore, you must confirm whether the place you are going to is still operating normally before you travel, such as Xishuangbanna Tropical Botanical Garden is temporarily closed from June 2021.
4. The weather here is a combination of continental and oceanic climates with an annual average temperature of 18-22℃ (64.4-71.6℉), even in winter. So you just need to pick up your summer clothes and a thin coat.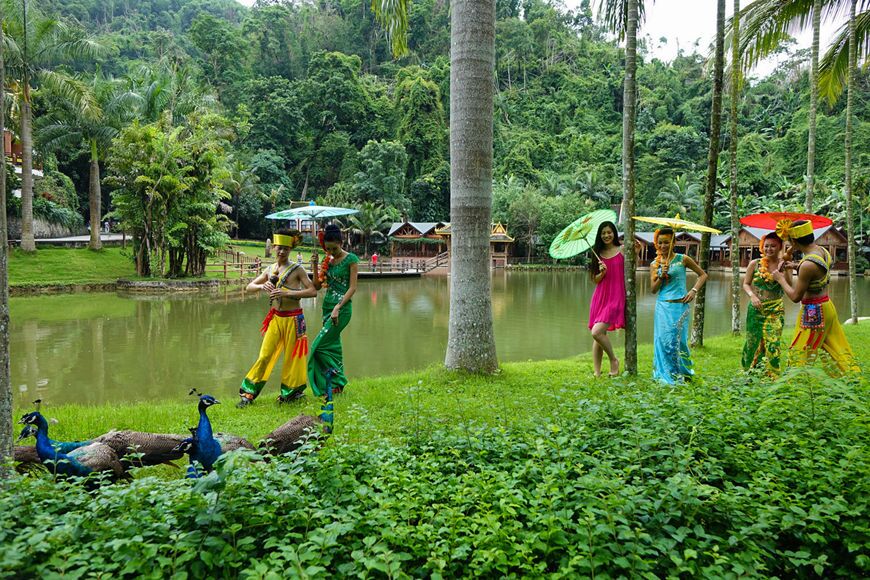 Manting Park
Transportation 
Many cities have opened flights to Gasa Airport in Xishuangbanna, such as Beijing, Shanghai, Guangzhou, Chengdu, etc., which can be reached directly. If there is no direct flight in your city, you can also transfer to Kunming.  
The scenic spots in the city are scattered and far away. Xishuangbanna bus terminal is accessible by public transportation which is convenient for Chinese-speaking people. However, due to language barriers and other issues, we do not recommend this option for those who speak English. A private tour including transfer and an experienced local driver will be the most convenient and comfortable way.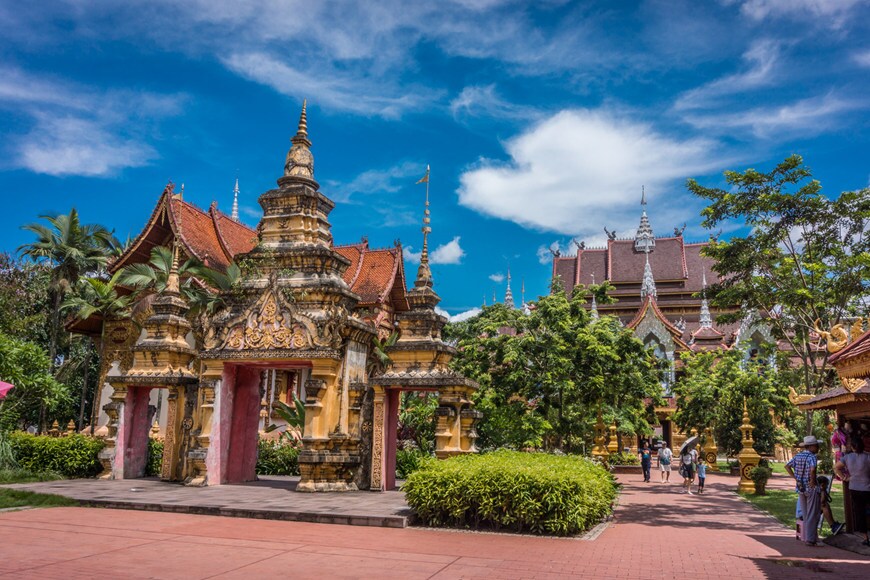 Xishuangbanna
Accommodation 
1. We chose to live in Gaozhuang Xishuangjing/ Starlight Night Market business district. Mainly based on inns, the interior decoration style is very unique and exotic, and it is very convenient to go to various scenic spots. The price range of USD35 per room per night is very cost-effective, but most of the inns are private owners, and it is still difficult to match star hotels in some aspects of facilities and services.
2. Near the Splashing Square in Jinghong City Center. There are mostly some branded hotel chains. The facilities and services are relatively better. It is close to the riverside night market and is very lively at night.
3. Wanda Resort. There are many five-star hotels gathered here, with good facilities and services, but it is far away from the scenic spots and the city center which is inconvenient. If you are taking the elderly and children on vacation, you can choose here.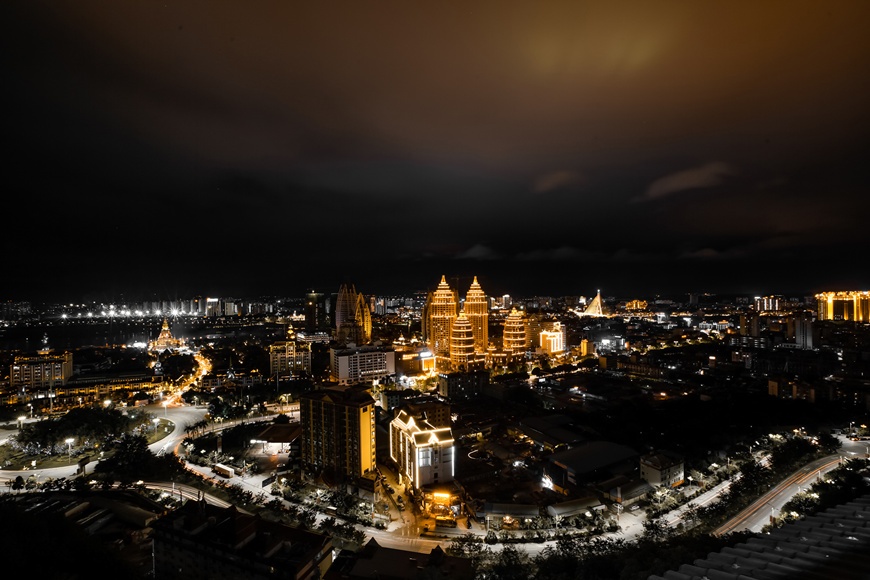 Gaozhuang Xishuangjing
Recommended itinerary
The tourist attractions in Xishuangbanna are roughly divided into three categories, and there are many similarities in the attractions under each category. Because they are very scattered, it's better to choose 1-2 points under each category to visit.
1. Buddhist temples - like Mengle Great Buddha Temple, Zongfo Temple, Prajna Temple, etc., mainly for people with Buddhist sentiments to check in;
2. Tropical animals and plants - like the Chinese Academy of Sciences Botanical Garden, Wangtianshu, Flower Garden, Wild Elephant Valley, Primitive Forest Park, Manting Park;
3. Humanities and customs - like Jinuo cottage, Dai show performance, Manting Park bonfire party, etc. 
Wangtian Tree
Day 1
After arriving in Xishuangbanna, you can visit Manting Park and Zongfo Temple in the afternoon. Manting Park is the oldest and a natural village-style park in Xishuangbanna. The locals are used to calling it "Chunhuan Garden", which means the garden of the soul. Strolling in the park to experience the tropical atmosphere of Xishuangbanna, as well as parrot and elephant performances. Next to it is Zongfo Temple, the center of Xishuangbanna Buddhist worshippers, and it is also the highest-ranking Buddhist temple in Xishuangbanna with majestic buildings.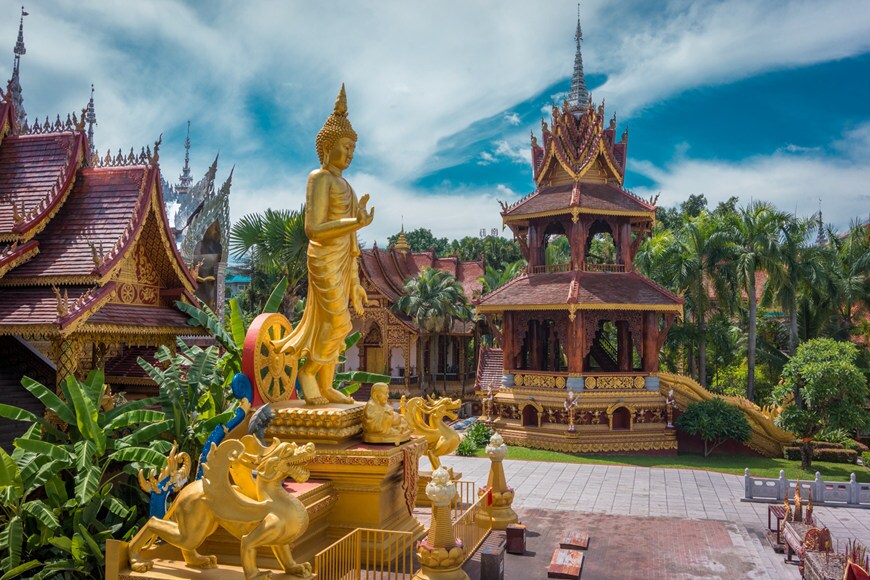 Zongfo Temple
Having a simple dinner in the evening, then going to the most must-go point – Starlight Night Market. Various colorful fruits and snacks are neatly arranged in different stalls in the market. The most worth tying food is "Chongjijiao", a kind of cold chicken feet mixed with many ingredients, it tastes sour and spicy. The fruit insider is not cheap, if you want to buy some cheap and fresh fruit, we suggest you to local fruit wholesale market.  
The other most popular activity in the market is photography. The Star Night Market is recognized as the most beautiful night market in the country. It is backed by the Shwedagon Pagoda and is located on the Mekong River. Wearing special Dai costumes, it is easy to take beautiful photos. But, it is more like a production line. A photographer will take pictures of 5-8 people at the same time and will teach you mechanized poses. It only takes 2-3 hours from makeup to shooting. Also, there has one-to-one shooting teams, and the price will be relatively high. Price of this shooting package is from 199-599 per person. If you like to do this, we suggest to choose the package with higher price.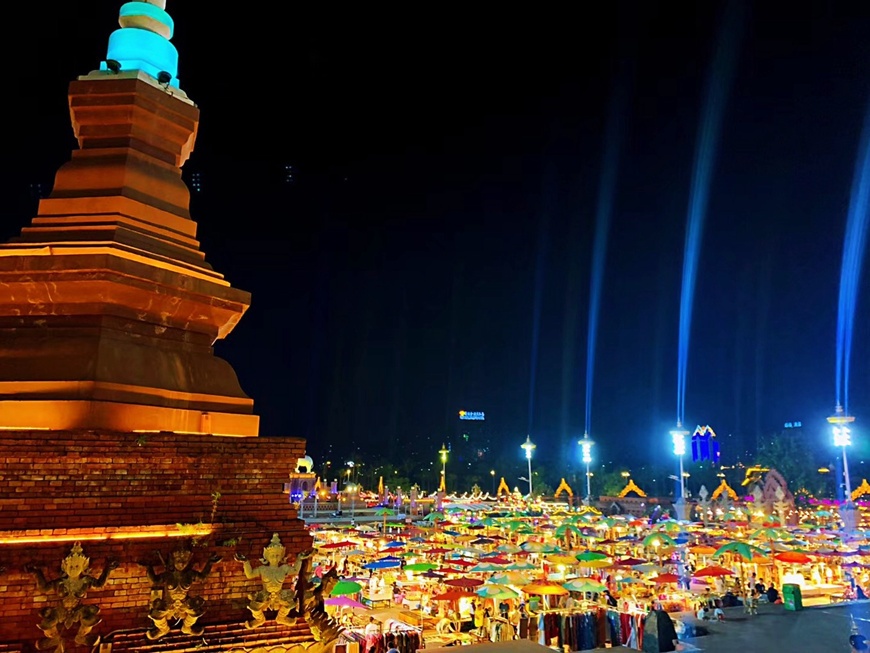 Starlight Night Market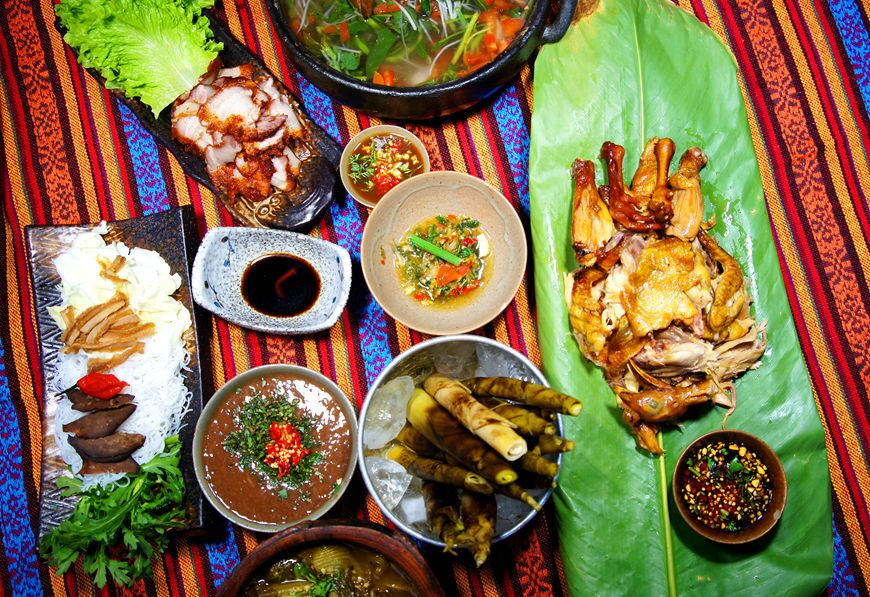 Xishuangbanna dishes
Day 2
Due to the COVID-19, the Botanical Garden of the Chinese Academy of Sciences has been closed in June 2021.
In the morning, you can visit the virgin forest park. There are performances of flying peacocks and folk activities in the forest park. The highlight is hiking in the best-preserved tropical valley rainforest, or experiencing a more exciting jungle leap. Learning some tropical species and the environment in which they grow is a good experience, but the fee-based items inside will make people feel too commercial.
Wild Elephant Valley is the only Asian elephant habitat in China, where you can get close to elephants. There are abundant elephant performances and Asian Elephant Museum in the park, so you can fully understand Asian elephants. In addition, we do not recommend going to the high-altitude observation plank road and cable car, because the chance of seeing elephants is very small and the scenery from above is similar to the virgin forest park.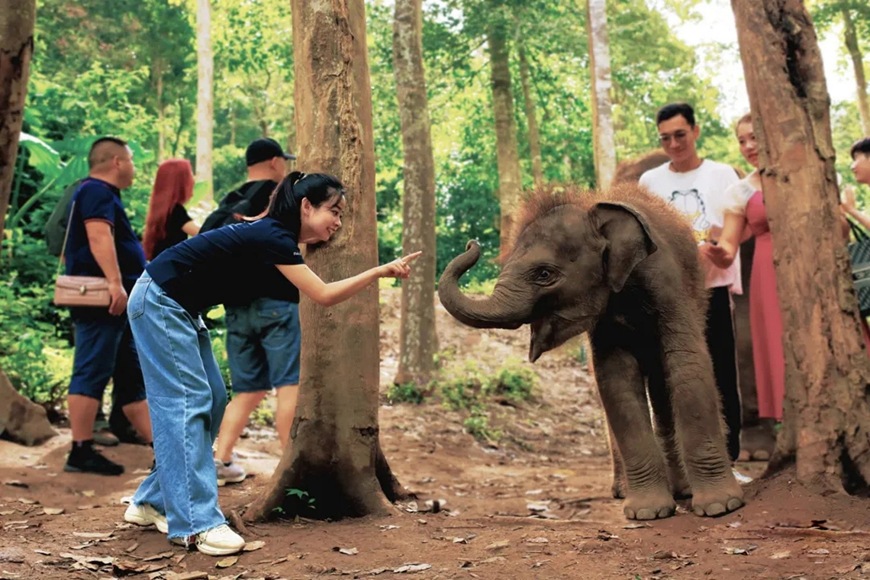 Wild Elephant Valley
Day 3 
The most interesting part of the itinerary is to walk into the local Dai village and learn about the Dai culture. There are many famous villages like: Manyuan Village - 2017 One of the ten most beautiful villages in China; Zhanglang Village - China's only village of Bulang Nationality; and Olive Dam - the lowest and hottest village in this area. 
If time is limited, you can go to the nearest village to Jinghong City, which only takes 40 minutes by car. Manzhang, means "elephant" in Dai language. This village has a history of more than 800 years. The four characteristic intangible cultural heritages of the Dai people-papermaking, lettering on the Bayeux sutra, Dai pottery, and Dai textiles can all be experienced in this village. At the same time, you can chat with the villagers. They will tell us about the Dai people's own culture, the development and history of the village, and the impact of the epidemic on the village. A pleasant day in the village is another way to escape from the city.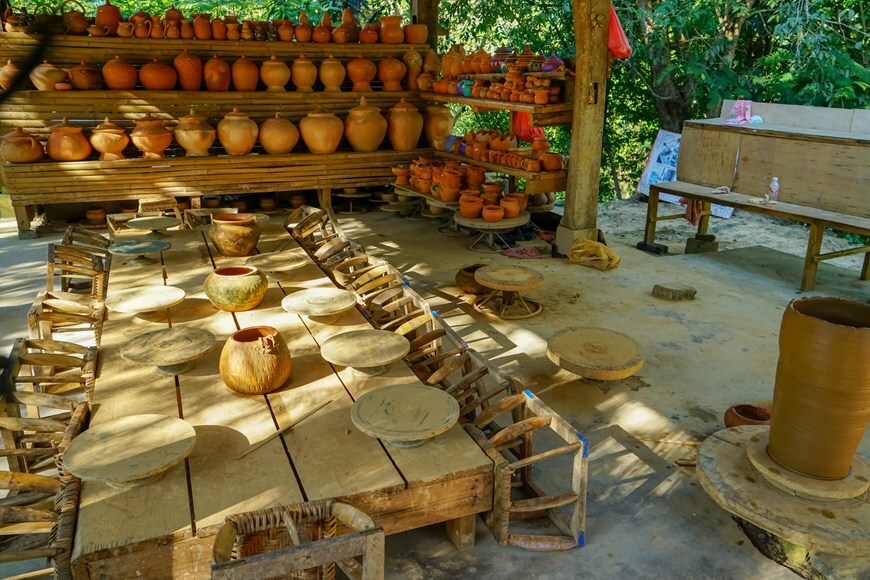 In Manzhang Village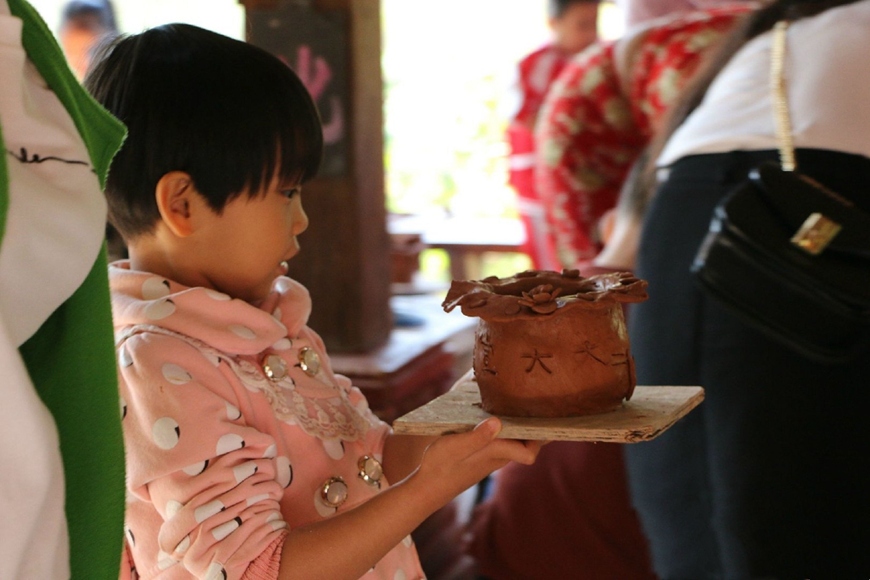 Learn to make pottery in the village
Day 4 
Go to the local fruit market on the last day, you can see many different fruits. There are mangoes, pineapples, and papaya that can be seen throughout the year, as well as many uncommon fruits, such as figs, custard apples, tamarind and so on. After tasting, you can buy it back home to share with family and friends.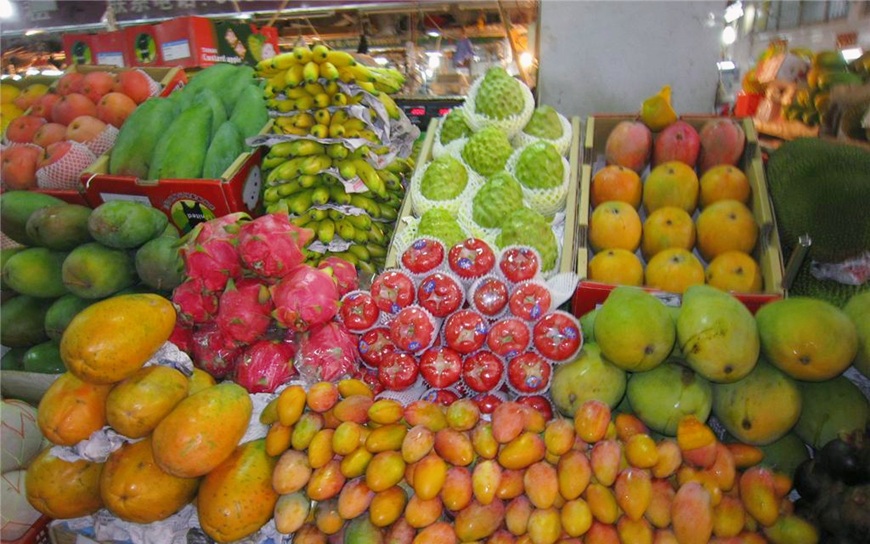 Fruit market
Related Tours