Top 10 Shanghai Facts You Should Know
Shanghai is a young city compared with Beijing or Xi'an. Located in East China, it has now become the largest city in China as well as one of the best financial and cultural centers in the world. Young but full of passion, here are the top 10 Shanghai facts you should know if you want to understand this charming city.
1. Where Is Shanghai?
Shanghai is on the south bank of the Yangtze River and near to the coast adjacent to the East China Sea.
Shanghai is located at 31°41' north latitude and 121°29' east longitude.
Shanghai is adjacent to Jiangsu and Zhejiang provinces.
It is also at the center of China's east coastline.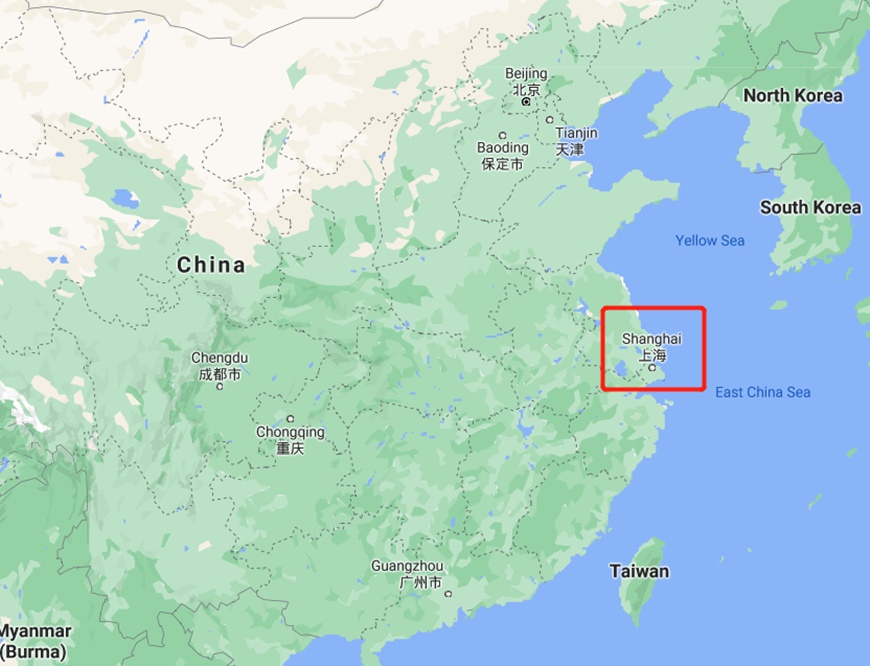 Shanghai location
2. Why Is It Called Shanghai?
English name: Shanghai; Chinese name: 上海 (shàng hăi)
Significance of each character: shang means above and hai means sea. The name Shanghai means "on the sea" — it vividly describes that the city is close to the sea.
Former name: Hudu
Another name: Shencheng
3. Historical Facts about Shanghai
In 1292, during the Yuan Dynasty, Shanghai became a county seat.
Shanghai was a small and poor fishing village and didn't become a town until the 13th
The first Jesuits arrived in Shanghai during the 15th
Shanghai's economy bloomed during the 18th and 19th centuries (at the end of the Qing Dynasty) due to its perfect location and good port. Worldwide trade flourished more and more in Shanghai.
Shanghai's history during the 19th century was dark because of the First Opium War. The Qing Dynasty was not as powerful as the British and suffered under the unfair amount of force. However, increasing trade opportunities in Shanghai were key to Shanghai's development.
Shanghai was the most modern Asian city in the 1930s and was an important financial port in Asia.
Shanghai's economy revived after the reform and opening-up in 1978. Shanghai was listed as the fifth ranking global financial center in 2011.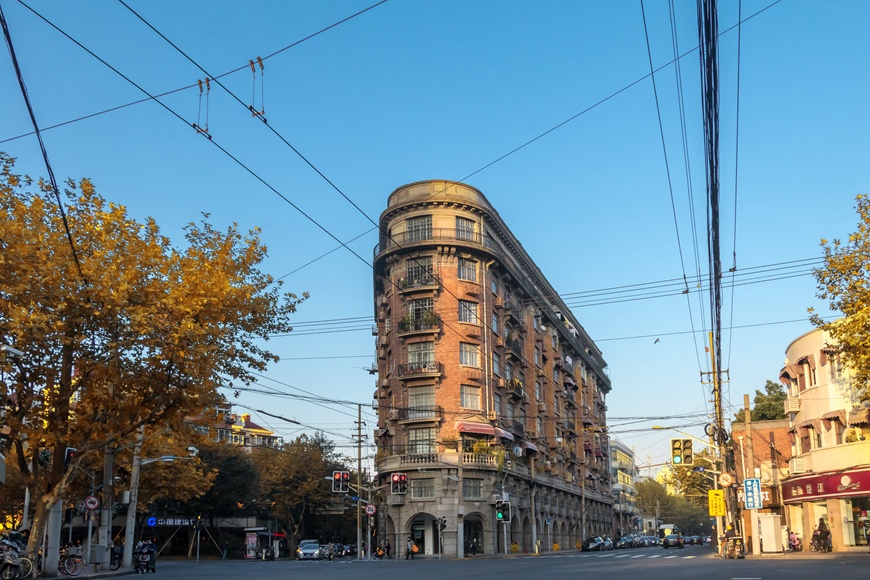 French Concession in Shanghai
4. Shanghai's Culture
As a colonial territory in the past, Shanghai's culture originated from traditional Chinese culture and was influenced by Western cultures, such as the French and British.
Because of multiple cultural impacts, Shanghai's culture is very open, creative, modern, and abundant.
Shanghai is a global financial and cultural hub. Many businesses have thrived in Shanghai since the 18th and 19th Its extensive trade is also the main reason that Shanghai became an international cultural center.
5. Shanghai's Population
Shanghai is the largest city in the world with a huge population.
According to the data released by the Shanghai Municipal Statistics Bureau in the 2017 Statistical Bulletin of Shanghai's National Economic and Social Development (updated on March 8, 2018), the number of permanent residents in Shanghai reached 24,183,300 (over 24 million people).
In 2018, the average density of Shanghai's population reached 3,816 inhabitants per square kilometer.
The number of people living in Shanghai is more than the entire population of New Zealand.
6. How Big Is Shanghai?
Shanghai is the world's largest city with a population of over 24 million people.
Shanghai's public buses and metro run each day, every 5 minutes, but you will still feel crowded on the subway.
Shanghai offers plenty of universities and millions of students gather in Shanghai each year.
It takes over 1 hour for most people to reach their offices when traveling on the subway.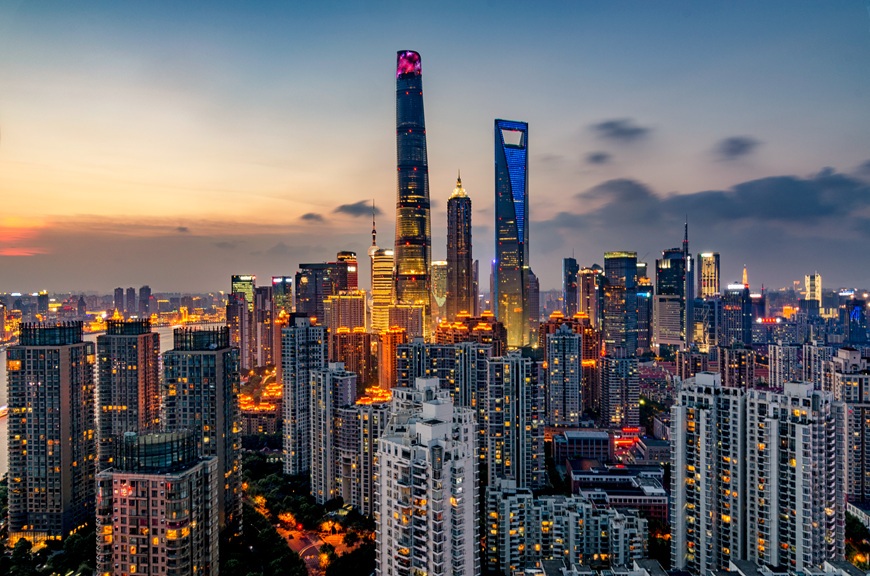 Night view of Lujiazui
7. Interesting Facts about Shanghai
Shanghai Tower is the tallest building in Shanghai with a height of 632 meters. It's also the tallest skyscraper in China.
The Shanghai Marriage Market in People's Park is a paradise for parents whose children (over 25 years old) are still not married. Each weekend, they are willing to go there to find a suitable person to marry their child.
There are many water towns around Shanghai, such as Zhujiajiao Water Town, Zhouzhuang Water Town, and Jinxi Ancient Town.
Hairy crabs are the favorite delicacy in Shanghai, and even in China. Having hairy crabs with sherry wine is the best choice for a late supper.
Shanghai has the longest metro system in the world with a length of 644 kilometers.
You can't understand Shanghainese even if you know a little Chinese. The local dialect is hard to understand for other Chinese people. It's no surprise then that you can find huge differences between Shanghainese and Mandarin.
8. The Port of Shanghai
Shanghai is the biggest port city in mainland China. The container throughput reached over 40 million units in 2017.
The Port of Shanghai gradually formed in the Sui and Tang dynasties and became quite prosperous in the Ming and Qing dynasties.
Since the 1940s, its status in the world had been declining until the 1990s when the port developed rapidly and became a world-class port.
See more on Shanghai Transportation.
9. What Is Shanghai Famous For?
Shanghai is a popular tourist destination famous for its historical architectures, modern skyscrapers, multiple cultures, and bright skylines at night. There are hundreds of ways to discover this city from historic stories to its modern dazzling facade.
The most popular modern architectural attractions in Shanghai include the Bund, the Oriental Pearl TV Tower, and the city's tallest building — Shanghai Tower.
Yu Garden, Zhujiajiao Water Town, and the Shanghai Museum are popular places to explore Shanghai's history.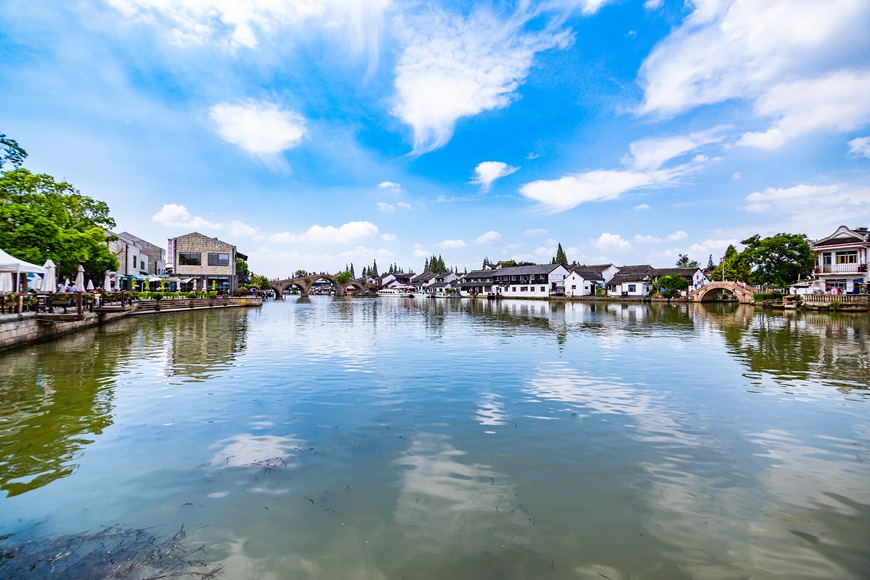 Zhujiajiao Water Town
10. Shanghai Travel Facts
Shanghai is a rainy city so take your umbrella when you want to travel there, especially at the end of June and the start of July.
The English language is very common in Shanghai due to its history and global hub status.
The French Concession is a popular attraction for travelers and local people.
The best times to visit Shanghai are May, September, and October as the temperatures are comfortable and it is less crowded. See more on Best Time to Visit Shanghai.
You can visit Shanghai for 144 hours without a visa. This applies to citizens from the United States, Britain, Australia, Canada, and other countries among the 53 eligible for this visa-free policy.
If you are planning a trip to Shanghai and want to know more details, please contact us.
Related Tours