The Facts You Should Know About Tipping in China
Tipping is a gesture of appreciation in exchange for good services by waiters, bellhops, drivers, maids and touring guides and it is a common practice in China as well. But the tourists need to spend their money carefully in China and they are not required to tip the taxi driver every time or tipping the waiters while dining in some restaurants.
Is Tipping Necessary in China?
If you are touring China then you may not worry about tipping because people at salons, spas, restaurants, and taxi drivers in China do not expect a tip from the tourists. It is because the Chinese never pay a tip at salons, spas or restaurants. This is respite and relief for the tourists because they are relieved of calculating the budget for tipping and can enjoy their travel easily in China. But the tipping norm has been set by the people and if you really enjoy the services of saloons, spas or restaurants in China you may want to pay the tip as a gesture of thanking and appreciation.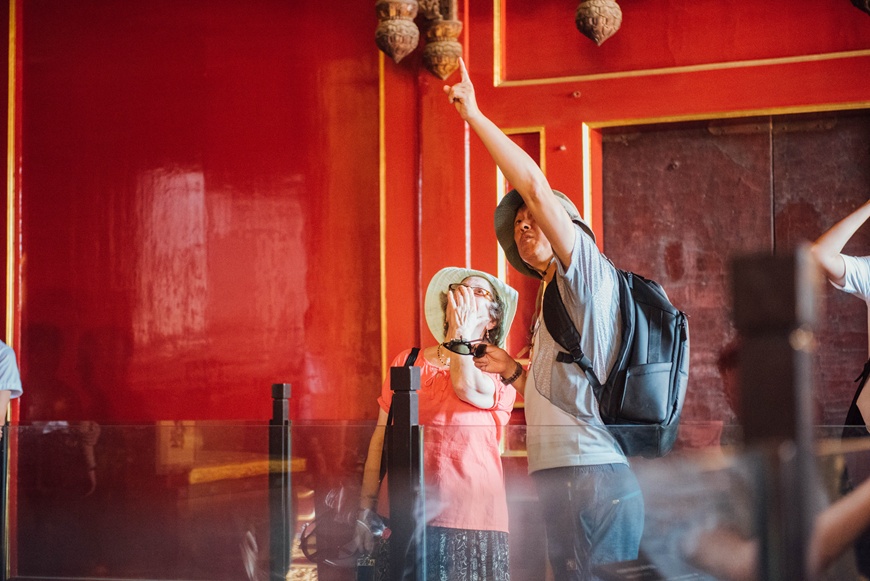 Our guide and guests
Tipping Guidelines
Although tipping is not necessary and since it's the choice of the person whether to tip or not, tipping is actually a thanking gesture which is highly appreciated. People pay tips to the waiters, bellhops or maids if they enjoy their services, therefore if you enjoying quality services in China feel free to tip the servicemen. If you are eating at roadside eateries or food stall it is not necessary to tip them. Even if you are eating at a fancy restaurant, you should not always pay the tip. It is because in China many quality restaurants charge 5-15% service charges which are included in the bill. if you are visiting China then you need to travel a lot within the city wither by taxi or trains, therefore tipping the taxi drivers or skycaps is not necessary. But again it's your personal choice whether to tip them or not.
Minimum Amount to Tip
How much amount you want to tip is again a matter of your choice, and you can pay them as much as you want. But if you are uncertain and also does not have a lot of money to spend then you can pay $1-$5 USD which is about 5-30 RMB for the waiters and bellboys. The appropriate amount to tip the tour guide or the driver is $1 - $10 USD which is equal to 10 – 70 RMB. If you are not happy with this amount you can tip the waiters, 10% - 15% of the bill.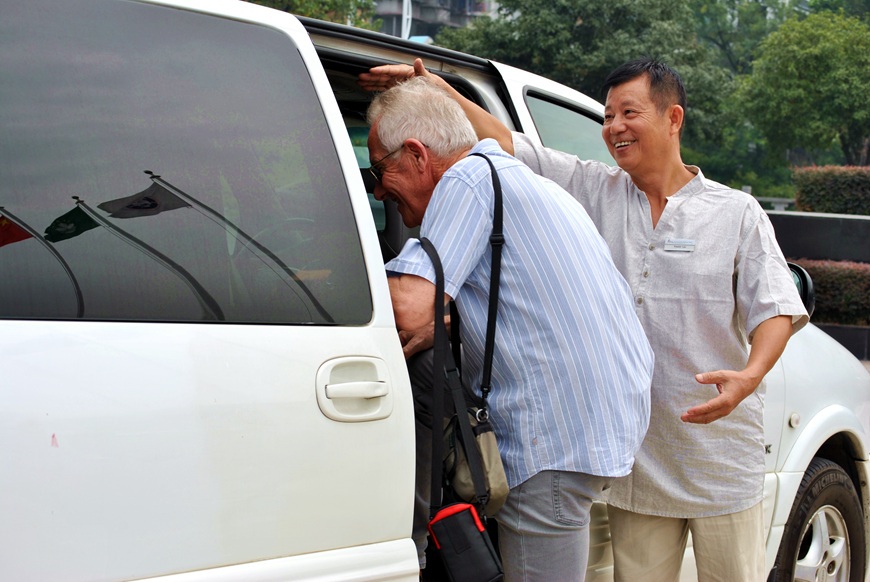 Our driver and guest
Ways to Tip
Tipping with cash is one of the most common and general ways to appreciate the services of waiters, maids, butlers, and drivers. But if they provide a quality service and you want to appreciate their services other than tipping with money then you can buy a little present for them. You can buy anything such as the wine, foreign cigarettes, chocolates & candies, shirt or a nail polish & lipstick (for female staff). You can give the present directly to the person or leave it in your room with a thanking note. It is all your choices to make how to tip, how much to tip and when and where to tip.
Things to Consider while Tipping
Although tipping has no specific guidelines still there are certain things which the tourists must consider during their trip to China before paying the tip. It will keep their travel and tour within the budget without making it unpleasant.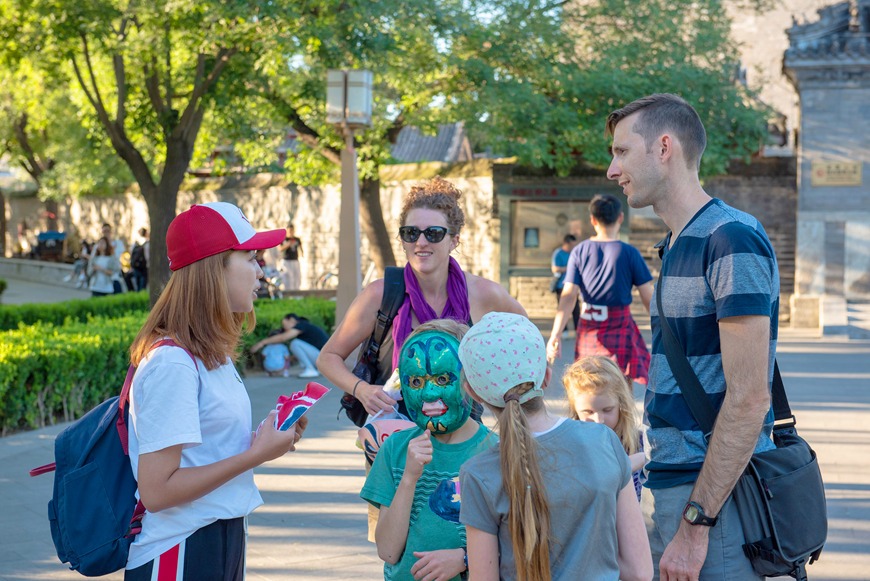 Our guide and guests
If you are touring in a tour group, you should not tip at every place because some of your group members shall tip the servicemen at a certain place, the rest of them shall tip at other places.
Whether you are touring in a group or independently always calculate the tipping budget per day before starting your day tour.
Traveling agencies in china hire and provide touring guides, bus, and private cars. But these agencies do not include the tipping amount in their quotations. And if you enjoy the service of guides' or drivers, you may tip them on your own.
Usually, the drivers get half per day tipping as the guides. But mostly their tipping depends upon the traveling destination or driving hours.
Related Articles
Related Tours