Everything You Need to Know about China's High-Speed Trains
China is quickly becoming one of the top destinations for travelers from all around the world. In fact, in 2018 it was voted by Lonely Planet to be one of the world's top ten countries to visit. This is in large part due to China's impressive high-speed railway network. A high-speed train also referred to as a bullet train or a fast train, is a type of train which can reach speeds of up to 350 kilometers per hour (217 mph). China's high-speed rail network is the largest in the world, expanding over 25,000 kilometers (15,500 miles). These bullet trains connect over 200 cities throughout 32 of China's 34 provinces. The network also contains the world's longest high-speed rail route, which runs between Beijing and Guangzhou and is 2,298 kilometers (1428 miles) long.
Thanks to this high-speed rail network, traversing China is now easier than ever for the modern traveler. Not only are these trains fast and convenient, but they're also a fun and affordable way to see China's beautiful countryside. So if you're planning a trip to China, there are many great reasons that you should use China's high-speed rail network to see this amazing country.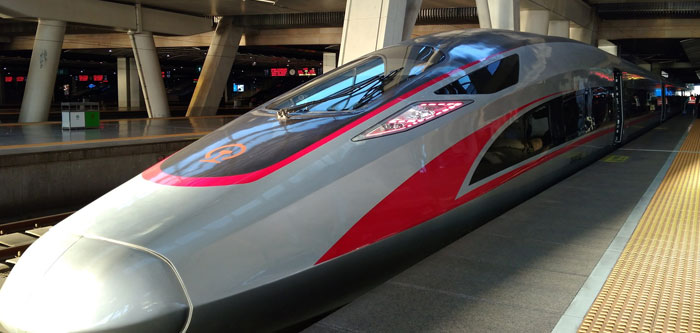 Why High-Speed Trains are the Best Way to Travel China
Below is a list of some of the top reasons that you should choose the high-speed rail network over other means of transportation:
Far More Scenic
Sitting back and relaxing on a train as you watch China's beautiful countryside roll by is an experience that's difficult to surpass. While a flight may get you there quicker, you miss out on seeing the scenery that exists between major cities. Trains often take routes through areas that you would never see otherwise, making every journey by train an adventure as well as a convenient method of transportation.
Comfort
As every traveler knows, sitting in the coach seat of an airplane, or being cramped into a bus for hours on end aren't the most comfortable ways to travel. This is another area in which trains are far superior. China's fast trains contain new and modern facilities, including comfortable seating, restrooms, and high-speed Wi-Fi connections. Their seats are wider, softer and plusher than those that you would normally find on an airplane or a bus. They also allow for more legroom than your standard airplane would.
Fast and Punctual
Just as the name implies, China's high-speed trains are incredibly fast. They can run between 200 and 350 kilometers per hour (124-217mph). The fastest type of bullet train, the G trains, can cut the 15-hour normal-speed train journey between Beijing and Shanghai down to a 4 hour and 48-minute. These trains are also incredibly reliable and are nearly always on time. Unlike with buses and airplanes, which are often delayed due to poor weather or traffic conditions, high-speed trains aren't nearly as influenced by these things. This makes them far more dependable than most other forms of transportation.
Frequent Departure Times to Most Major Cities
No matter where you want to go in China, there's a good chance that there will be a high-speed train departing to that destination relatively shortly. These trains go to nearly every major city within China, and they run several times throughout the day. Due to the wide selection of destinations and frequent running times, China's bullet trains are the easiest and most convenient choice regardless of your schedule.
Affordably Priced
While they aren't the cheapest available option, China's high-speed train tickets are still very reasonably priced. They do cost a bit more than a normal-speed train ticket would, but they're still much cheaper than what an airline ticket costs. So if you want to arrive quickly and cheaply, and then a bullet train is your best option.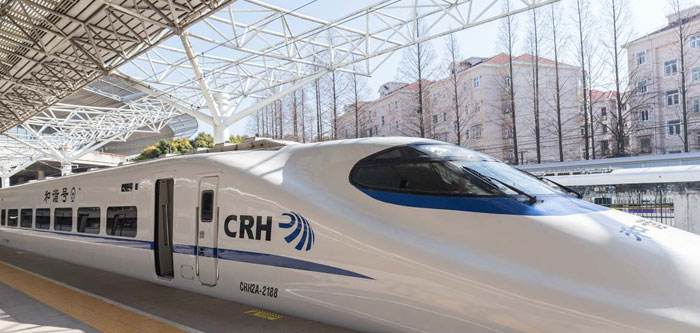 Ticket Types That are Available
China's high-speed railway tickets are usually divided into four different categories: VIP class, business class, first class and second class. Second class tickets are the cheapest available option while VIP class tickets are generally the most expensive. On overnight trips, the D trains have some sleeper options available as well. There are two types of sleepers, a soft sleeper and a deluxe soft sleeper that you can choose. On the occasions that all seats are sold out, sometimes standing room tickets are made available at a slightly reduced price.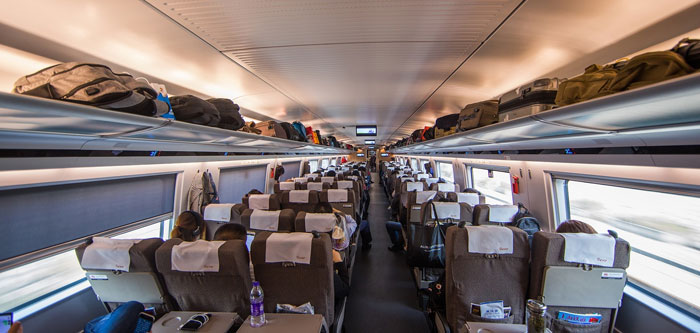 Baggage Allowance
Similar to a flight, there are some restrictions when it comes to the dimensions and the weight of the baggage that you are allowed to carry onto a bullet train. Most trains have a 20 kilogram (44 pounds) limit, and the bag can be no larger than 60x35x35 centimeters (24x14x14 inches). You may also carry on an additional smaller bag, purse, or backpack. If you must bring either more weight or baggage onto the train it is possible, but you may have to pay an additional fee.
Facilities Available on Most High-Speed Trains
One of the primary advantages that high-speed trains have over other forms of transportation is the number of facilities that they offer. This allows for a much more comfortable and pleasant journey. Most high-speed trains will include:
Free boiling water that is available for making instant soup or tea. This can be found in dispensers at the end of each carriage.
Every fast train will include both Chinese squat-style toilets, as well as western-style toilets. They each have a larger handicapped bathroom as well. Toilet paper is usually available, but as is the case in most places in China, it's still a good idea to bring your own.
The middle train contains a restaurant and a canteen car where you can enjoy a meal or drinks.
All seats are adjustable, allowing you to maximize your comfort throughout the journey.
All trains are fully air-conditioned, so much so in fact that it may be a good idea to keep a sweater handy as it may get a bit chilly.
Each seat has a power socket beneath it for charging your laptop or smartphone.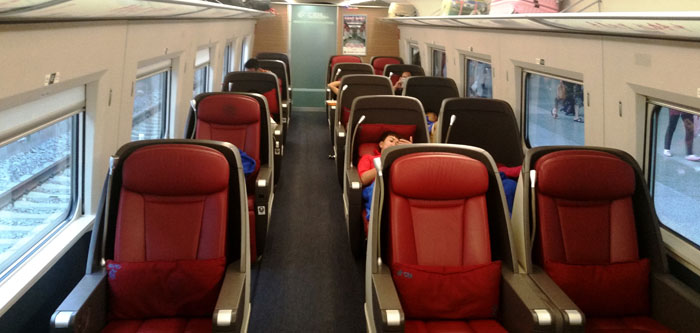 Conclusion
While there are plenty of options when it comes to traveling around China, few compare to their high-speed train network. With low prices, high comfort, and superior facilities, it's hard to beat bullet trains when navigating your way through China.
You Might Like
Related Tours