Top 10 Facts about Xi'an: History, Culture, Lifestyle, and Travel Tips
The Terracotta Army is the most representative calling card of Xi'an. You may not know where Xi'an is but you will have heard of this famous attraction. However, if you want to explore Xi'an in depth and discover 5,000 years of Chinese civilization, you should learn about it from all sides, including its history, culture, and local lifestyle. Here are 10 useful tips to help you understand Xi'an better.
1. The Terracotta Army Is Not the Only Highlight in Xi'an
It's a real pity that many visitors go to Xi'an and leave after just paying a quick visit to the Terracotta Army. In fact, apart from the Terracotta Army, there are various experiences you can try: tasting the local floury foods, having a nighttime stroll in a traditional Chinese atmosphere, or riding on the historic Xi'an City Wall.
2. Xi'an Is a Multicultural City
Since the Western Zhou Dynasty (1045–771 BC), the Silk Road trade route had been established from Xi'an toward the West, to European countries. Different countries' cultures and people converged there and did business together. Today, the Muslim Quarter in Xi'an is a vivid example of the success of the Silk Road. The Muslim residents' ancestors were Arabs who migrated to Xi'an, generation after generation. No matter what happened, they always kept their customs and faith, from the Han Dynasty to today. If you want to understand the locals' lifestyle and culture, go ahead and visit the Muslim Quarter in Xi'an.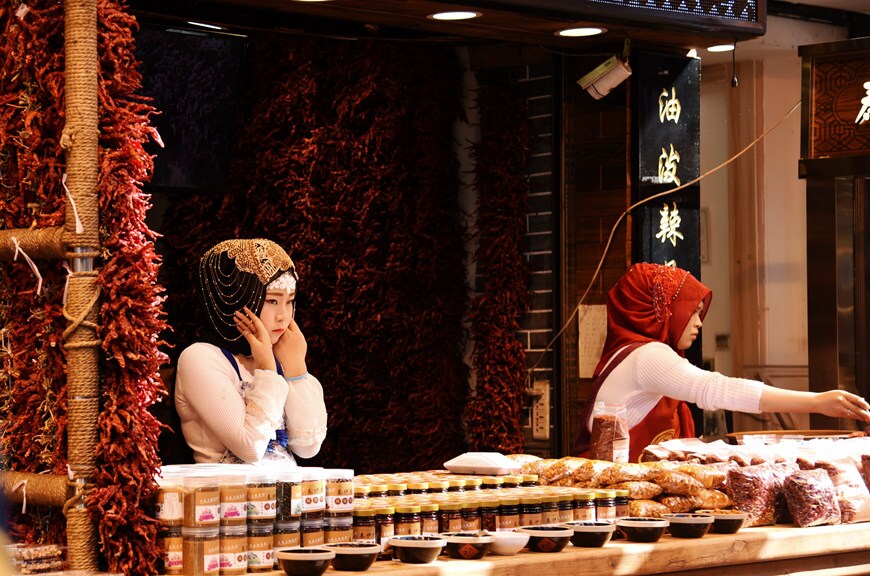 The Muslim Quarter
3. It's Usually the Second Choice When Visiting China
As one of the most popular tourist destinations, Xi'an is not only famous for the Terracotta Army but also for its splendid Chinese history, popular and tasty foods, and the strong cultural atmosphere. Due to the famous Terracotta Army, it's the second most popular of China's cities for foreigners to visit (the first is Beijing). It takes about 2 hours to get from Beijing to Xi'an by airplane and it takes about 5 hours when taking a high-speed train.
4. Xi'an Is One of the Most Ancient Cities in the World
There is a famous saying: "If you want to explore 1,000 years' history of China, go to Beijing; if you want to discover 5,000 years' history of China, just go to Xi'an". Xi'an, with a history of more than 5,000 years, is one of the most ancient cities in the world. Thirteen dynasties established Xi'an as their capital and it served all of them in their glorious or short histories, including the Qin, Han, and Tang dynasties.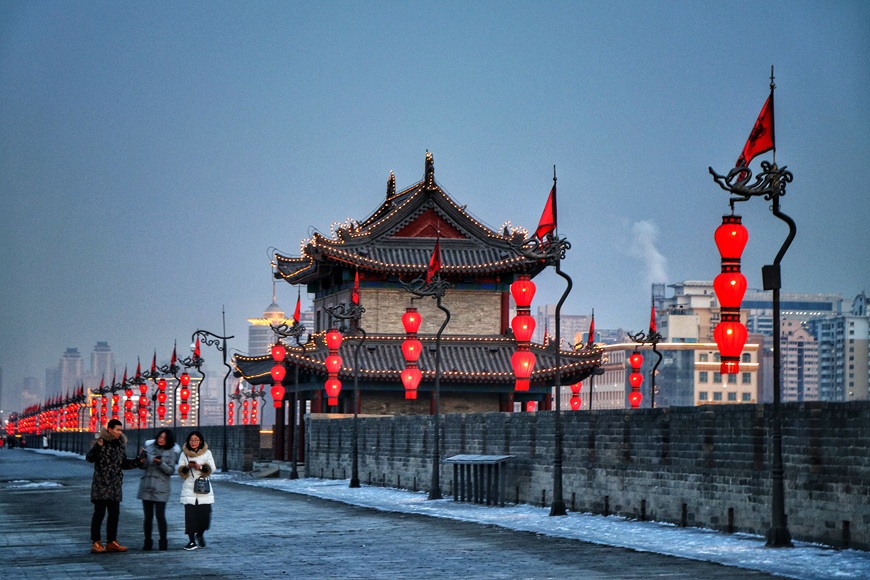 The City Wall
5. You Can Visit Xi'an for 3 Days Without a Visa
It's a surprise for foreigners to learn that they can travel in Xi'an without a visa. If you have 3 days to spare, you can fully explore Xi'an from all aspects and experience various activities that will make your trip more colorful.
6. You Will Be Astonished by Xi'an's Delicious Floury Foods
The Xi'anese people adore floury foods. Most of the local dishes and snacks are made with flour, such as roujiamo, biangbiang noodles, and cold noodles. These dishes are popular not only with Chinese people but also with foreigners.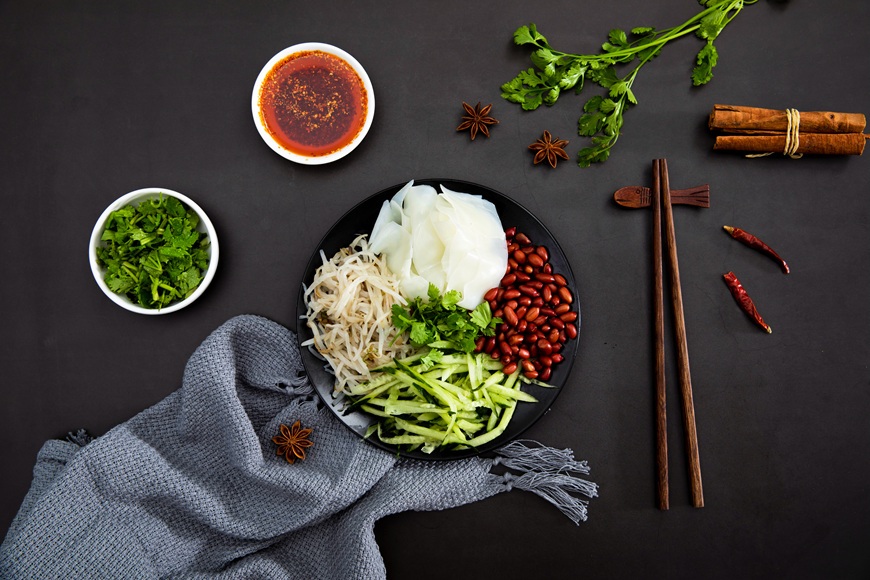 Xi'an Liangpi(cold noodles)
7. The Best Way to Understand Xi'an Is by Visiting Museums
Xi'an has various museums, such as Shaanxi History Museum, Xianyang Museum, Banpo Museum, the Forest of Stone Steles Museum, and Fule International Ceramic Art Museum. Visiting museums is a comprehensive way to learn about a city quickly. Xi'an has 5,000 years of history, surviving 13 dynasties and 70 emperors who all witnessed the city's development and changes. To get close to the history and culture of Xi'an, go to some of its museums.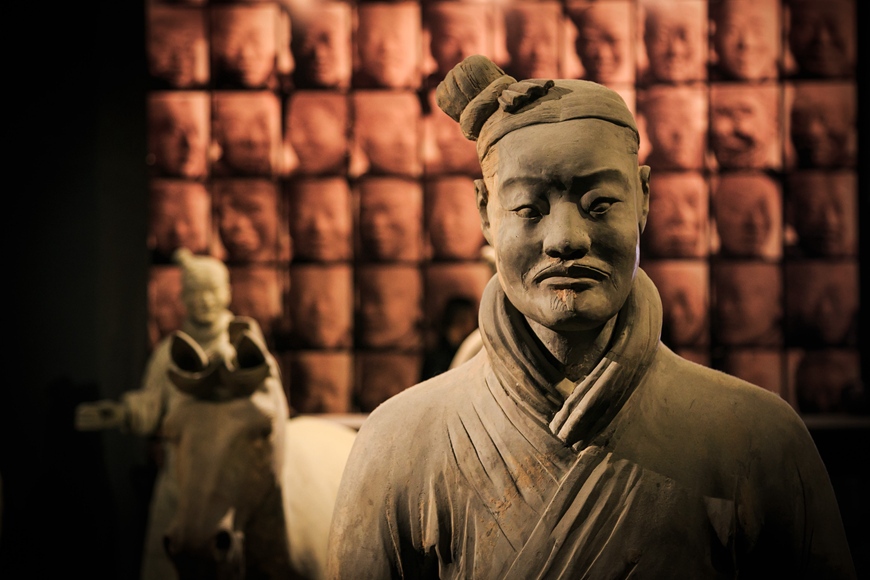 Shaanxi History Museum
8. You Can Travel in Xi'an Easily
Unlike the rural but beautiful regions in China, Xi'an has one of the most advanced transportation systems in the country. Xi'an Xianyang International Airport is the largest airport in northwest China, so you can travel to Xi'an easily. Xi'an transportation is also convenient: the subway can help you reach almost all of the attractions in Xi'an. The high-speed railway operates trains that can transfer you to the most popular destinations, including Beijing, Shanghai, Guangzhou, and Chengdu.
9. There Are Many Special and Interesting Souvenirs in Xi'an
Unlike other cities in China, Xi'an has a profound culture and history. Reflecting the strong cultural atmosphere, you can find various local handicrafts or special souvenirs in Xi'an. These local products are only produced in Xi'an and are rare to find in other Chinese cities. Take home a significant souvenir that creates a special memory for you about your trip.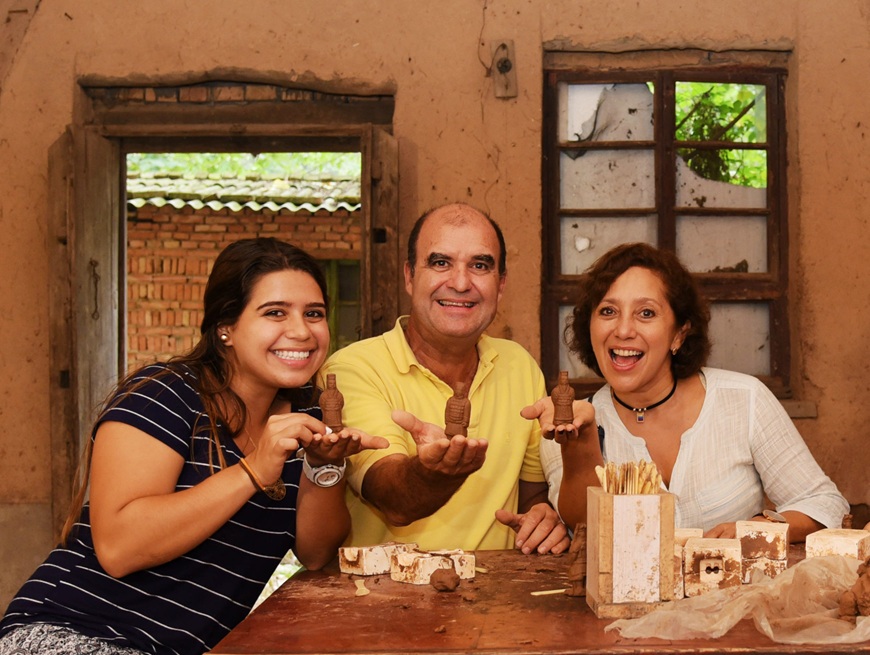 Hand-made terracotta warriors
10. Spring and Autumn Are the Best Seasons to Visit Xi'an
Spring and autumn are the best seasons to visit China, and this also applies to Xi'an. You won't feel too hot or cold but can admire the blooming flowers on the city walls and feel cool when you visit the Terracotta Army. Choose a fine day and start your trip.
Related Tours