Shanghai at Night - a City That Never Sleeps
There is a very popular and famous song that includes the lines: "Night in Shanghai, night in Shanghai, you are a city that never sleeps. Bright lights, the car sounds, peaceful and prosperous song and dance". Shanghai's spectacular night views and charming night activities will make you feel intoxicated. How can you experience the beauty of Shanghai at night? Here are 10 tips for you.
See Gorgeous Night Views from Different Angles
Neon lights, shining buildings, a luxurious glass revolving restaurant, and a pleasant cruise combine to form different beautiful ways to experience Shanghai at night. You can't just glance at the night view — you should explore it in different ways.
1. There's Nothing Better Than Taking a Cruise on the Huangpu River
Location: Zhongshan East Second Road, Huangpu District
Duration: 30 minutes to 3½ hours
After dinner, taking a cruise on the Huangpu River is a comfortable and pleasant experience. You can admire the most famous and beautiful Shanghai night view — Shanghai's skyline. It's a visual feast: you can see the beautiful classical European buildings and stylish skyscrapers at the same time.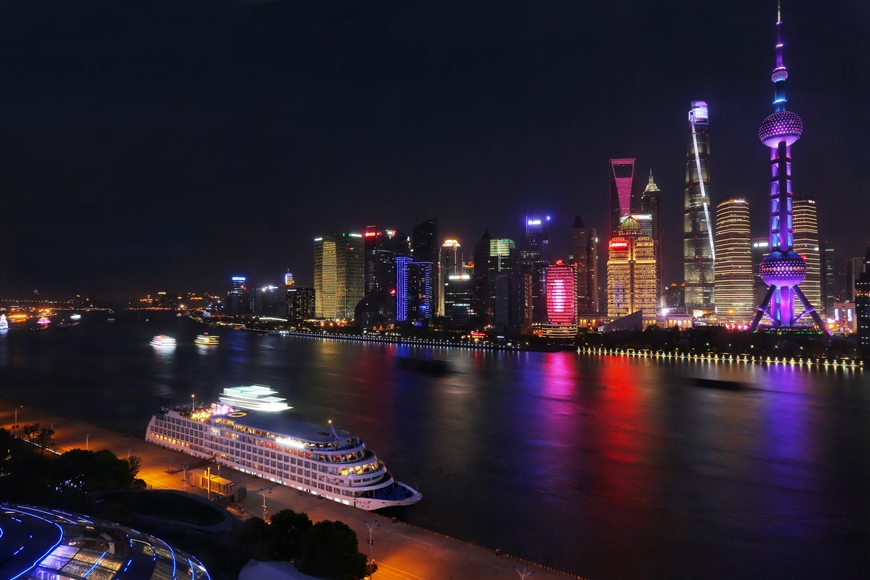 2. It's Romantic to Take a Nighttime Stroll Along the Bund
Location: Zhongshan East First Road, Huangpu District
The Bund condenses the essential modern history and stories of Shanghai into one area. During the nighttime, the Bund is just as bright as it is in the daytime, and the various architectural styles are even more enchanting while the area is filled with a historic atmosphere. Having a nighttime stroll along the Bund is an impressive and romantic way to remember the beautiful views. Several cruises on the river will accompany you as you witness the views at night.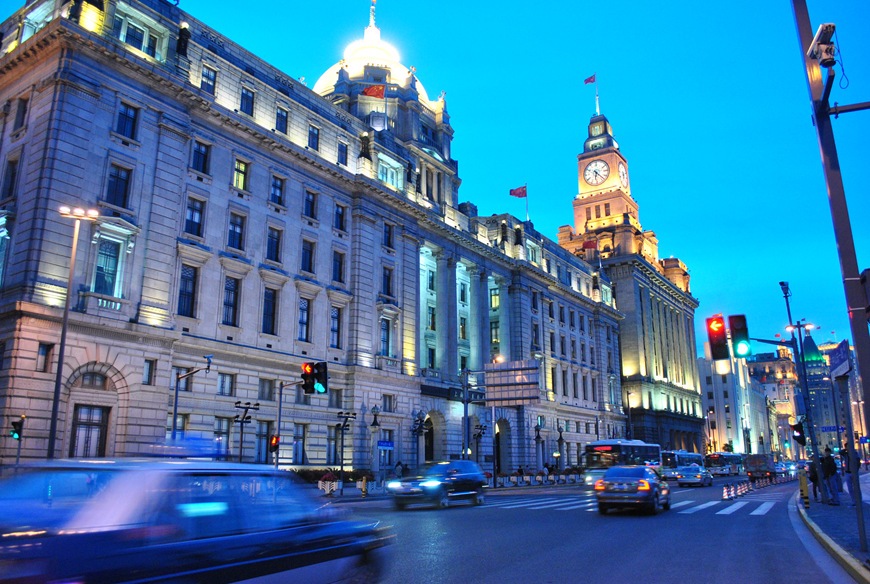 3. It's Cool to See a Panoramic Night View from the 100th Floor
Location: Shanghai World Financial Center, 100 Century Avenue, Pudong New Area
Skyscrapers are one of the landmarks of Shanghai. Having a panoramic view of the city from one of them is a jaw-dropping experience. Shanghai World Financial Center is recommended because it has a 55-meter-long viewing gallery and is 1,555 feet high, giving you a wonderful experience.
Eat Tasty Local Foods in the Nighttime Snack Streets
Opening times: 8pm to 1am
Main crowds: local young people and travelers
It is well-known that Chinese food is special and tasty, so travelers are always eager to try the good food. During the evenings, eating in some of the snack streets is a nice choice.
4. Changli Road, the Most Famous One
Location: Changli Road, Pudong District
Features: the most famous snack street, which has many different types of food
Among the many snack streets in Shanghai, Changli Road is the most well-known one because it offers various tasty foods. When the evening lights are turned on, Changli Road becomes bustling and crowded. The tables and chairs belonging to small restaurants are extended from the indoor areas to the fronts of the restaurants' gates. It's a very lively scene.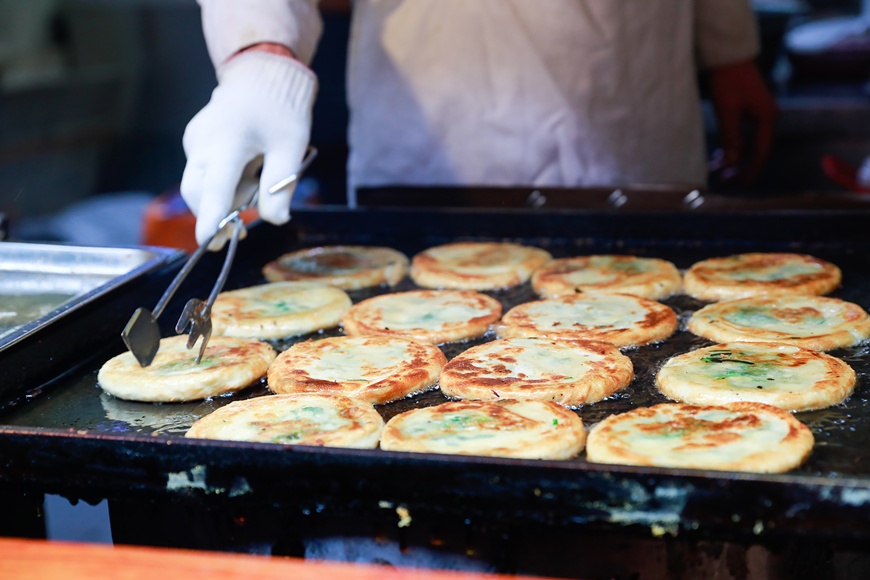 5. Tongbei Road — Eat Seafood
Location: Tongbei Road, Yangpu District
Features: seafood
Opening times: 5pm to 3am
If you like eating seafood, going to Tongbei Road is a wise decision as its most famous highlight is the seafood on offer there. Shanghai is a big port city, which produces various types of fresh seafood. The seafood sold in this nighttime snack street has a more reasonable price and diverse seafood is available.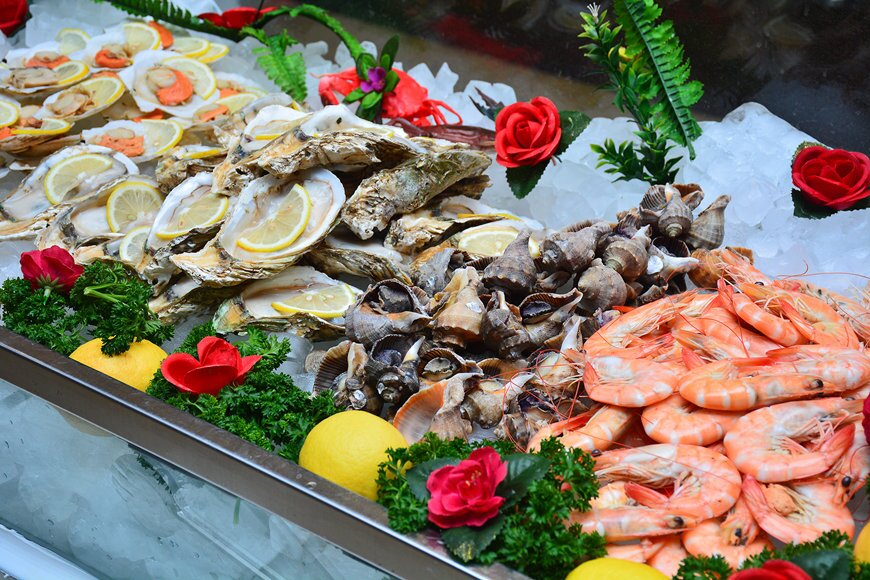 6. Shouning Road — Eat Some Barbecued Food
Location: Shouning Road, Huangpu District
Features: barbecue
As the star of nighttime snacks, crayfish is very popular in China. The red and tempting skin, fresh and spicy meat, and a glass of beer make a wonderful meal at midnight. Chatting and relaxing with friends, it's a really enjoyable experience for the locals, and you should try it too.
See more on Shanghai Famous Dishes and Food.
Exciting and Interesting Nighttime Activities
As well as eating and admiring beautiful views, join in with some interesting activities to relax in the evening. Here are some recommended activities to try while you're in Shanghai.
7. Watch an Amazing Acrobatic Show
Location: Shanghai Circus World, 2266 Gonghexin Road, Jingshan District
Features: amazing show
Shanghai Circus World is honored as being the best circus in China. There are many exceptional shows, which you can't see in other cities.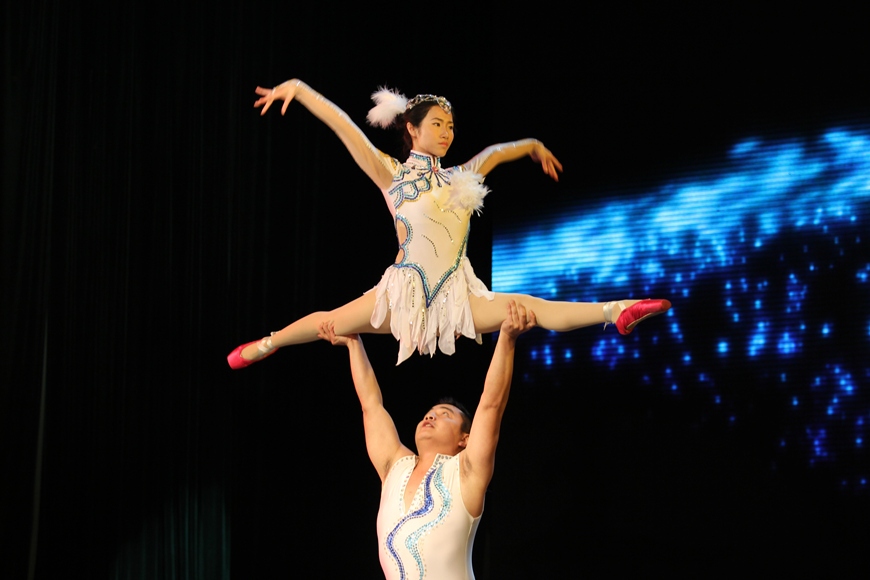 8. Relax in a Bar in Xintiandi After Dinner
Location: 181 Taicang Road, Huangpu District
Features: shopping, cultural, and night clubs
Xintiandi is a special area comprising the most representative Shanghai style and historic culture. It was built in the traditional shikumen style and Shanghainese people lived there in the past. Today, it's a popular commercial area with lots of restaurants, shopping malls, and entertainment areas. You can feel the breath of both old Shanghai and modern Shanghai at the same time.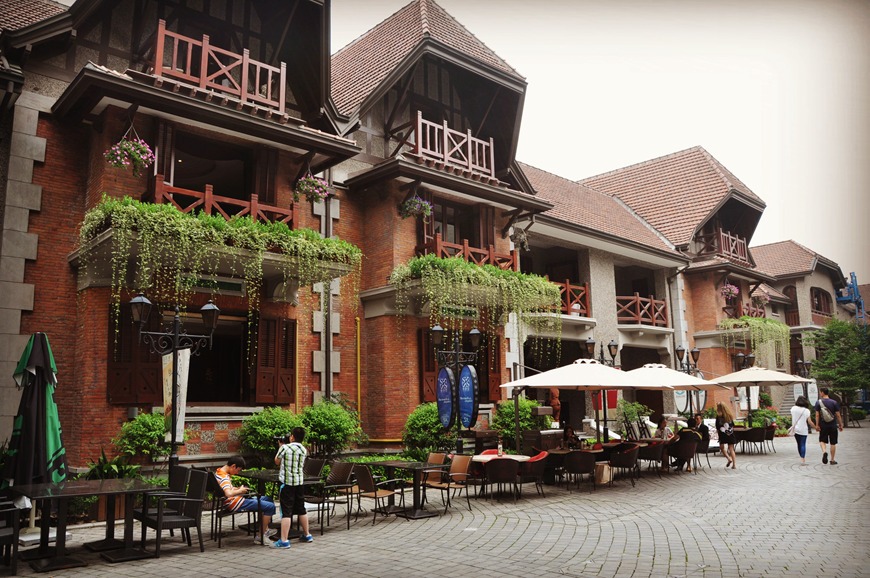 9. Walk Along the Busiest Street in Shanghai — Nanjing Road
Location: Jing'an and Huangpu districts
Features: local food and souvenirs
Nanjing Road is possibly the busiest shopping street in Shanghai, enjoyed by both travelers and locals. As you go shopping, select various souvenirs and taste local foods. Different from the snack streets, Nanjing Road sells various goods and has small shops where you can find interesting items.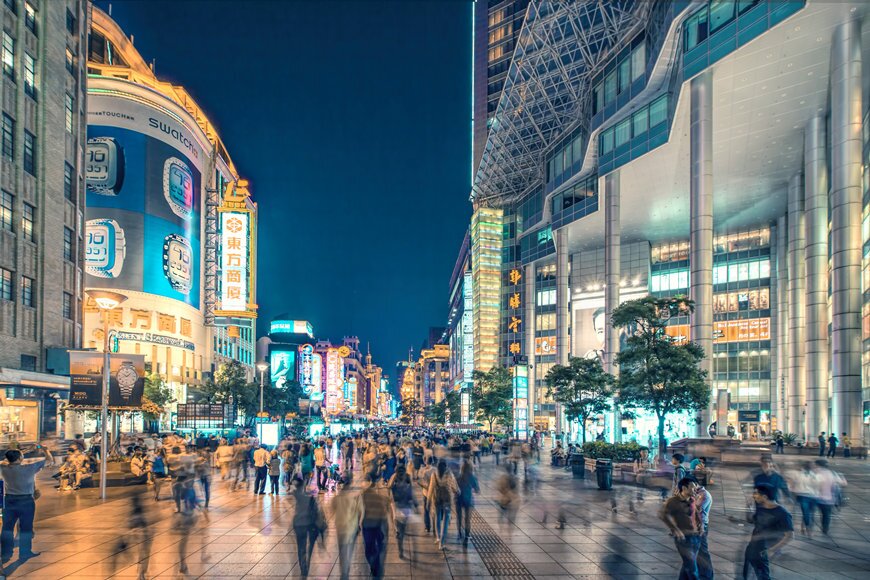 10. Enjoy the Bustling City God Temple
Location: Fangbang Middle Road, Huangpu District
Features: Taoist temple and local snacks
Shanghai's City God Temple is one of the most important Taoist temples and is a paradise for believers of local folklore. Located in the famous Yu Garden, it has a history of over 600 years and has witnessed Shanghai's history. Visiting City God Temple at night is a special experience. You can not only see ancient Chinese architectural structures but can also taste local snacks.
See more on Shanghai fantastic things to do.
Related Tours