Xidi Village - The Best Place For History and Countryside Lovers
Xidi Ancient Village in Yixian County is about 40km south of the Yellow Mountain. This village was built in the Northern Song Dynasty (960 - 1127). It has a long history of over 900 years so far. Listed as a World Heritage Site, Xidi village encompasses many historical and cultural sites. It's well known for its unique and elegant wooden houses: the prettified walls to prevent rain infiltration, the black tiles to record the history of the town, and the decorated gate towers standing for the particular flavor of the architecture. 
Chinese: 西递 Xidi /sshee-dee/
Age: About 1,000 years
Main Attractions: Hu Wenguang Memorial Archway, Adoring Hall, West Garden and East Garden
Best time to visit: Spring and Autumn
Suggested time for visiting: half a day
Opening Hour: 7:30 am–6:00 pm
Admission: CNY 104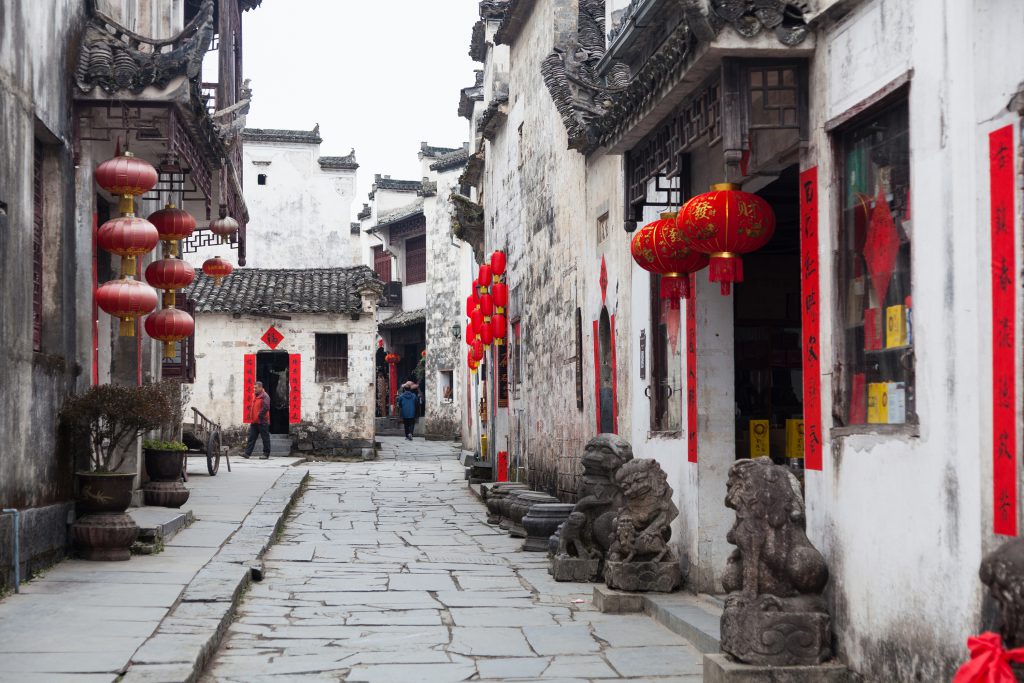 Xidi Village
Highlights in Xidi Village
Hu Wenguang Memorial Archway (胡文光牌楼 Hu Wen Guang Pai Lou /hoo-wnn-gwung-peye-loh/)
Hu Wenguang archway was built in 1578 of the Ming dynasty, commonly known as Xidi Archway. It is located at the entrance of Xidi village. The building covers an area of 15.75 meters long, 8.1 meters wide, and 127.6 square meters. It was in recognition of Hu Wenguang as an official of 32 years and his outstanding achievements. The imperial court honored him and granted with this monument in his hometown.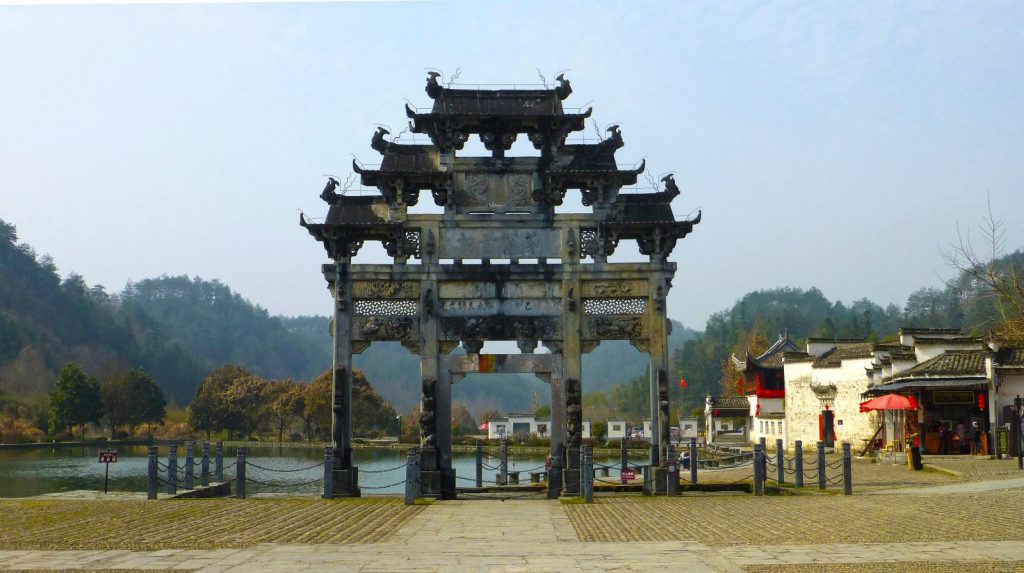 Hu Wenguang Memorial Archway
Adoring Hall (敬爱堂 Jing Ai Tang /jing-eye-tung/)
Located on the east bank of Qianbian River, Adoring Hall is the largest ancestral hall in Xidi Village. Originally built in the Wanli Period of the Ming Dynasty, the hall was destroyed in a fire and rebuilt as an ancestral hall in the Qianlong Period of the Qing dynasty. The three sons living in the house adore and respect each other, they transformed Xiangtang into an ancestral hall and named it "Adoring Hall". It suggests that people respect the old and love the young and live in harmony.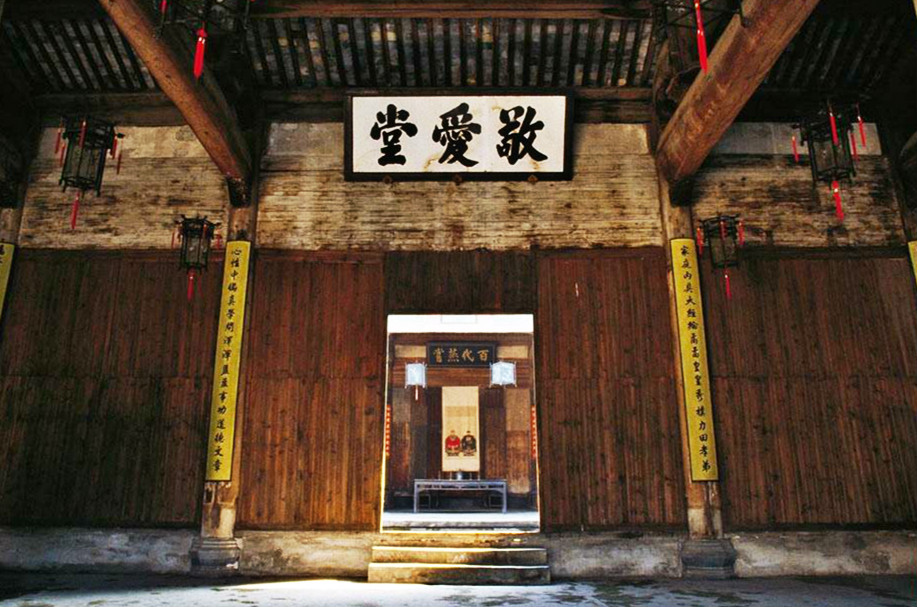 Adoring Hall
West Garden & East Garden (西园 Xi Yuan /sshee-ywhen/  东园 Dong Yuan /dong-ywhen/)
West Garden and East Garden were built in the fourth year of the reign of Daoguang of Qing Dynasty (in 1842). The original own was Hu Wenzhao, the magistrate of Kaifeng County, He'nan Province, who was ranked a Grade 4 official. The courtyard is of the typical style of Suzhou Gardens. Stone carvings, ancient village tablets, rockeries and fishponds are to be found inside the garden.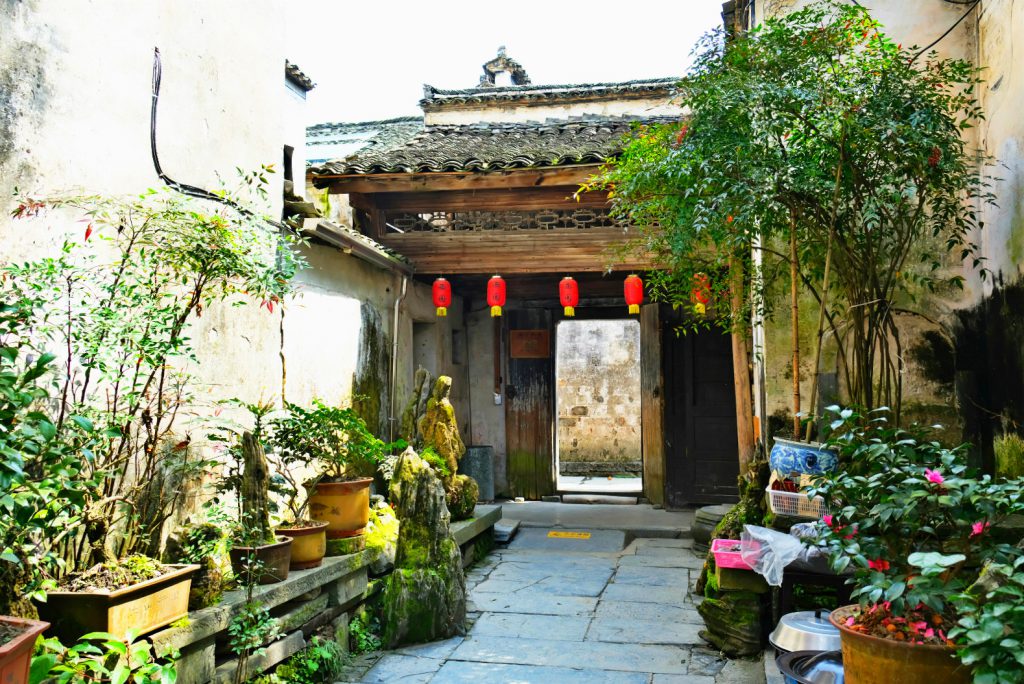 West Garden
How to Get to Xidi Village
From Tunxi Bus Station in downtown Huangshan City
Take a bus for 40 minutes until you get to the crossroads near Xidi. Then take a minibus to Xidi (10 minutes, 2 RMB).
From Hongcun by Taxi
About a half-hour drive. The fare is 20 or 30 RMB.
Related Tours