Top 10 Interesting Facts about Beijing: History, Culture, and Travel
Few cities in the world have as much historical charm as Beijing. For many people, hearing the name Beijing means China's capital, splendid palaces, the magnificent Great Wall, and the Forbidden City, which was home to 24 emperors. Everything in Beijing seems to tell you about the city's long history and rich culture. When you visit this famous city, stop your steps to listen to its stories and you will fall in love with it. Here are some interesting facts about this amazing city.
1. An Ancient City with 3,000 Years of History and the Capital of Six Notable Dynasties
With a history of about 3,000 years, Beijing has been an important city since the Qin Dynasty (221–206 BC). Ji, Yan, Dadu, Beiping, and Shuntian Fu were its ancient names during different dynasties. As the capital of six dynasties, Beijing is listed as one of the four great ancient capitals of China along with Xi'an, Nanjing, and Luoyang. Many historic sites in Beijing were built during the Ming and Qing dynasties.
2. A Wealth of Historical Sites Are the Most Immortalized Treasures of Beijing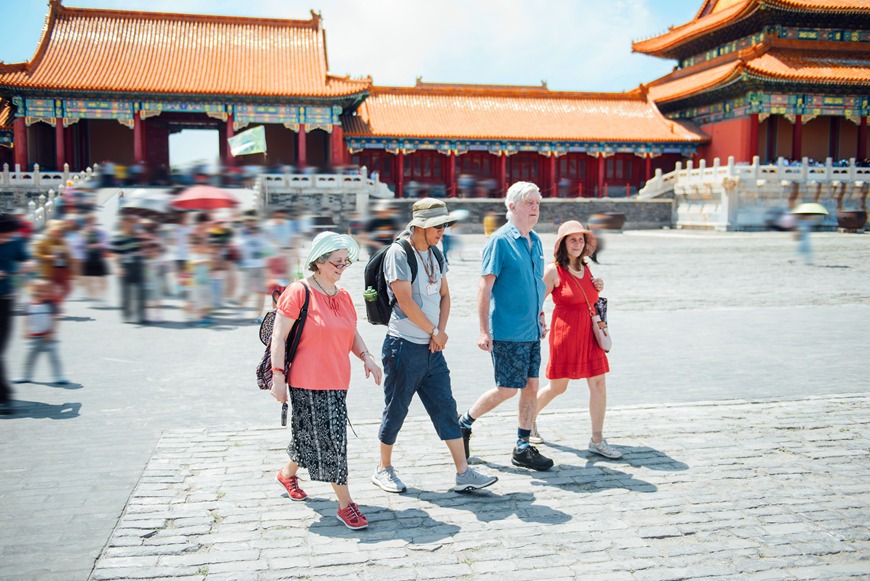 The Forbidden City
Climbing one of the sections of the Great Wall on a clear day, trying to experience the ancient lifestyle of an emperor in the Forbidden City, roaming around the imperial Summer Palace garden, and exploring the mysteries of ancient forms of worship at the Temple of Heaven are essential activities to do when you're in Beijing. They are classic clues to help you discover Beijing's culture and to understand its past, present, and future. Keep in mind that a professional and experienced guide (someone who has lived in Beijing for more than 5 years) and the locals are good storytellers for you to understand more about Beijing.
3. Beijing Is the Cultural Center of China
Thanks to its long history and deep cultural roots, Beijing has abundant historic sites, plenty of large museums, and traditional architectural structures for you to explore. Beijing roast duck makes you feel hungry, Beijing opera arouses your curiosity in Chinese art, and having a stroll in Beijing's narrow hutongs helps you experience past lifestyles and the local culture.
4. Beijing Is the Most Popular Destination in China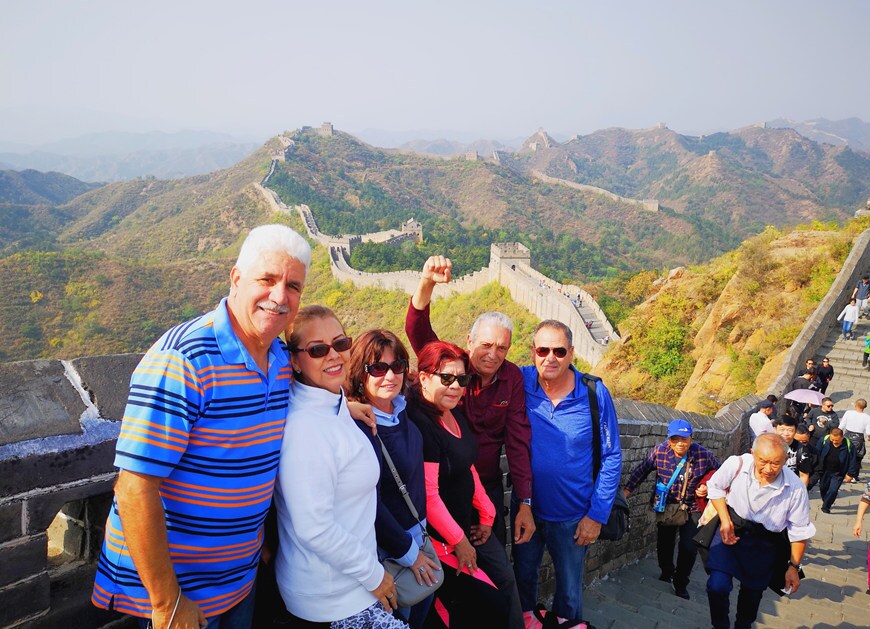 Beijing is popular by travelers
It's no surprise that Beijing is the most popular destination in China. This ever-changing city always surprises you. Eating like a local and experiencing the sheer joy of tasting different dishes at local restaurants is fun. Ancient architectural structures amaze tourists from all over the world — the winding Great Wall and the golden Forbidden City are must-see attractions when you visit Beijing. Street food, night markets, bars, and plenty of activities make your Beijing trip full and interesting.
5. Enjoy the 144-Hour Visa-Free Policy
The good news is that if you are traveling from one of the appointed 53 countries in the world, you can travel in Beijing for 6 days without a visa.
6. Beijing's Air Pollution Is Not as Bad as You Might Imagine
Beijing used to be a horrible destination due to its air pollution. However, Beijing's government took plenty of measures to deal with this and the air quality improved sharply during the winter of 2017. You can see the blue sky and feel the warm sunshine at most times of the day.
7. Good Public Transportation Makes Your Trip Easier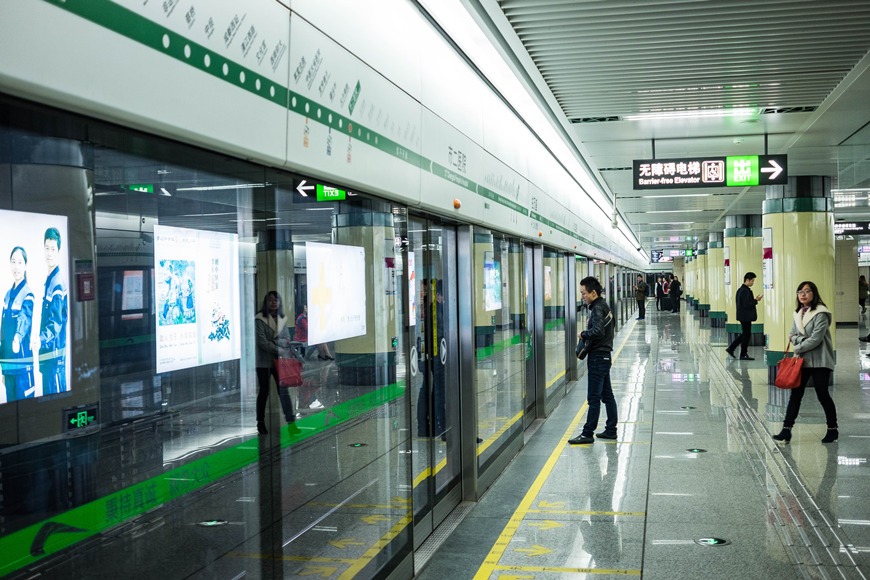 Beijing metro lines
Beijing is the second largest city in China with a huge population (21.71 million) while China contains 1.4 billion people in total. You can imagine the traffic jams during peak times. Taking the subway is the most popular way to get around this city. Of course, you can take a taxi if you are confused about how to find your own way around. Wave your hand to a taxi and the driver will stop to pick you up.
8. Taste Authentic Beijing Dishes
Beijing is ranked as the eighth food city in the world and the premier food destination in China. Local snacks are famous due to their long history, wide varieties, well-selected ingredients, and delicate cooking skills. Enjoy an interesting way to discover this city by looking for special dishes from old Beijing, such as soy milk, crisp candy, plum syrup, stir-fried pig's liver and large intestine with sauce, and quick-boiled tripe.
9. April, May, September, and October Are the Best Months to Travel to Beijing
The best times to visit Beijing are April, May, September, and October. These months provide the most comfortable temperatures and stunning landscape. When you travel during these months, you needn't suffer the suffocating heat in summer or the trembling cold in winter. Remember to avoid the most crowded period of the year — the National Day holiday.
10. Take a High-Speed Train from Beijing to Shanghai/Xi'an
Your next destination in China may be Xi'an or Shanghai. Compared with waiting at the airport for a long time, taking a 5-hour high-speed train trip to Shanghai or Xi'an is more fun, economical, and comfortable. From 6am to 6pm, there are many trains in operation for you to choose from. Visiting different areas in China by high-speed train helps you enjoy different sceneries while you're traveling and you have the opportunity to experience more of the local culture.
Related Tours