5-Day Tibet Nyingchi Peach Blossom Festival In-depth Tour
CNY 4,488 p/p
Small Group (2-12 People)
Highlights
Annual Peach Blossom Festival will be held in Nyingchi in Mid-March and April. During this stunning flower season, on the both sides of the road to this area are lined with peach trees bloom with pink and lilac flowers. With surrounding snow-capped mountains and river, Nyingchi is definitely the land of idyllic beauty that hermits long for.
A hassle-free trip with complicated Tibet Travel Permits included, delivery to your address of residence.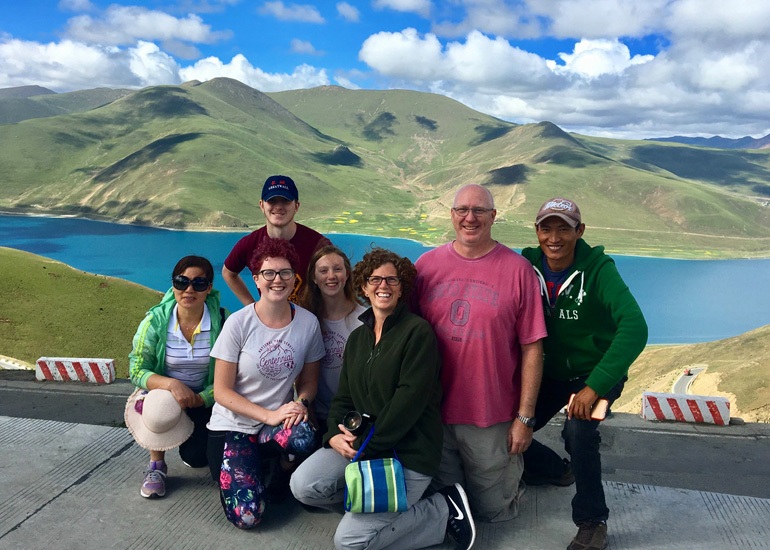 See one of the most stunning attractions on the plateau in this short time of flower season.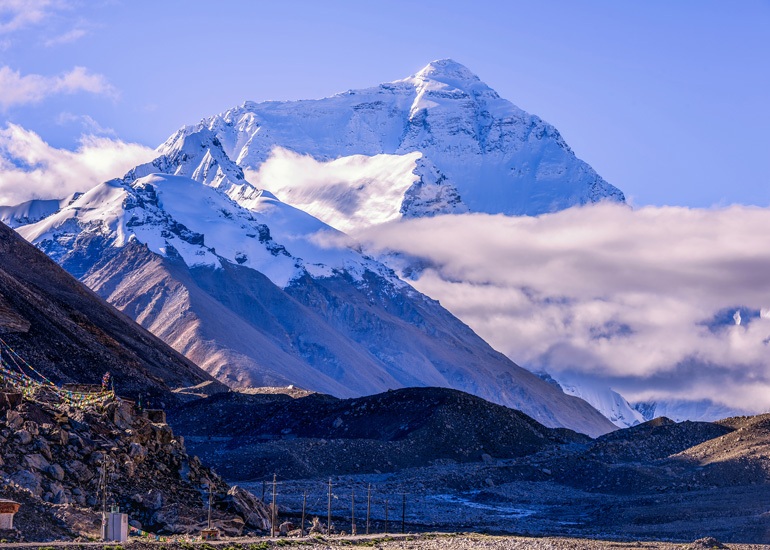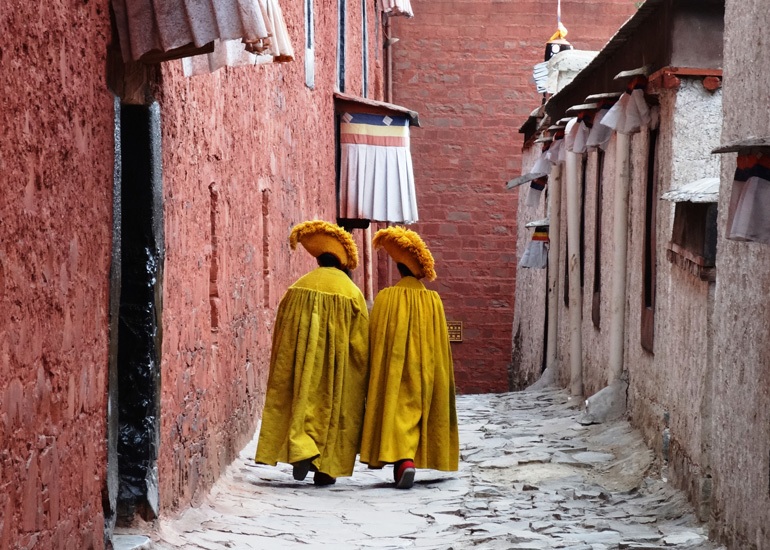 Discover three wonderful blossom viewing places in Nyingchi, with wide meadows and river, set against the backdrop of snow-capped alpine mountain scenes.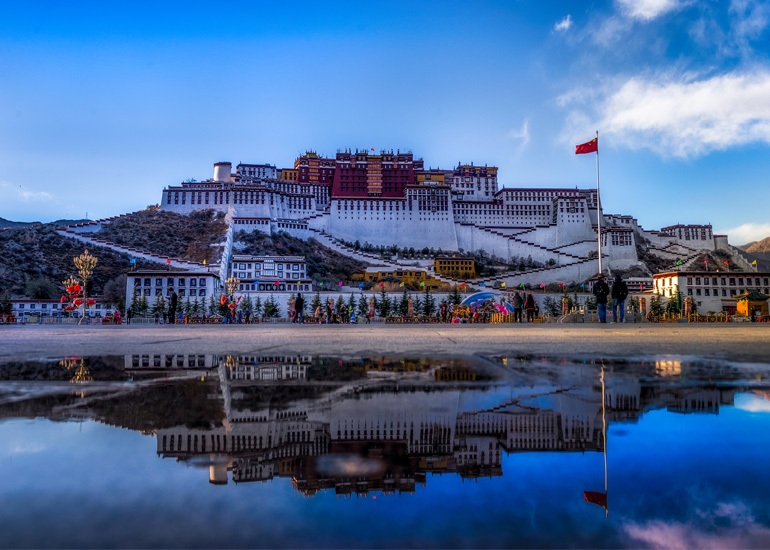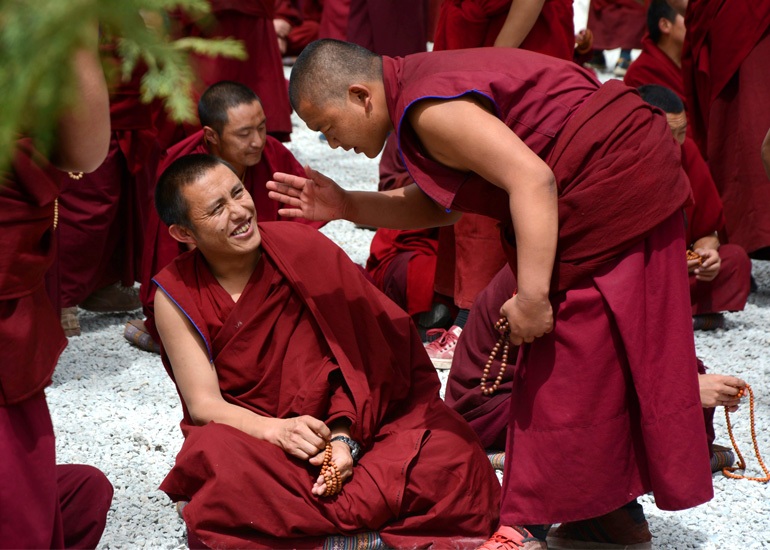 Oxygen-infused hotel rooms, oxygen bottles available during the tour, ease high altitude.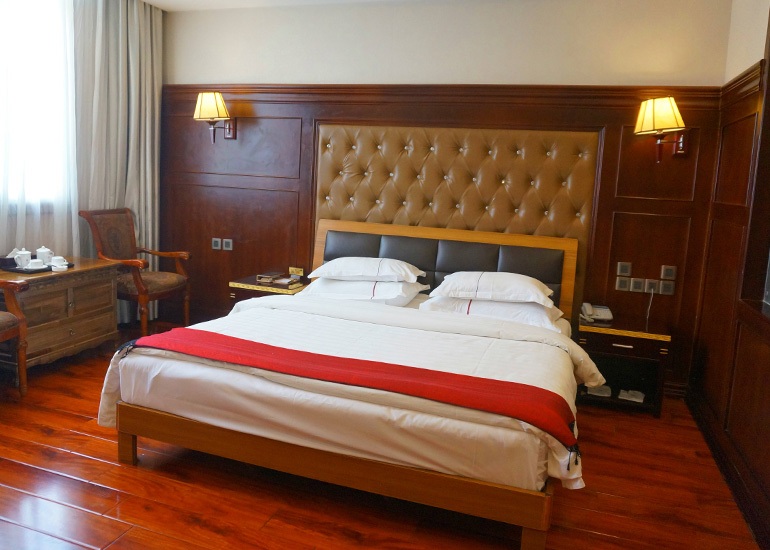 Deepen the experience of unique tibetan culture and discover natural beauty of eastern Tibet.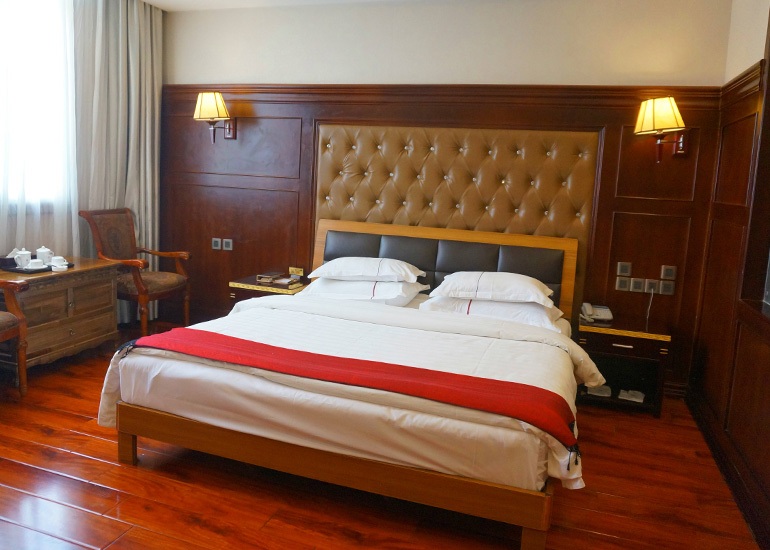 Itinerary Summary
Day 1   Nyingchi Airport Pick Up (Elevation 3,000 m)
After arriving in Nyingchi, our local tour guide will greet and meet you at the airport, then transfer you to hotel by shuttle bus or taxi. After check in, the rest of the day is for you to acclimate to the high altitude and weather. Note: you might suffer from symptoms of altitude sickness, including abnormal tiredness or headaches. Nyingchi is one of the lowest areas of Tibet in terms of altitude, due to milder climate as well, you may adapt quickly to altitude environment.
Day 2   Nyingchi - Lulang Forest - Spruce Forest - Ranwu Town (Distance 370 km, Elevation 3,836 m)
Today we will start off our sightseeing with a visit to the Segrila Pass (elevation 4720 meters) with its splendid views of the great Mt. Namjia Bawa (peak elevation 7756 meters) in the distance. After that, we will drive on to explore the bushy Lulang Forest (elevation 3700 meters) with its typical highland meadow strip of dense bushes, spruce trees and pines. After we have had plenty of time for photographs of the fluffy white clouds, the snow-capped mountains, the endless pines and the quiet pastures, we will drive along the Yarlung Tsangpo River to Ranwu Town to spend the night.
Day 3   Ranwu Lake - Laigu Glacier - Bome County
Enjoy a visit to Ranwu Lake, Laigu villlage, experience Kangba cultrue in depth and witness the amazing Laigu glacier. Grasp the chance to take photos with blue sky as the background.
Day 4   Bome - Gala Village - Suosong Village - Nyingchi (Distance 370 km, Elevation 3,836 m)
The highlight of the whole trip will be the Peach Blossom Festival. As an annual event, the whole Nyingchi peach blossom season lasts from March 15th to April 20th, to celebrate the blossoming of the Nyingchi peach trees and the coming of spring in the area.
Leaving Bome Country, along the Parlung Tsangpo River, this area is a heavenly land filled with peach blossoms at this time of year. We will visit the Gala Village, where has been the opening event for the Nyingchi Peach Blossom Festival for many years.
Day 5   Nyingchi Departure
Hotel to airport/train station transfer at designated periosd of time. End the tour.
Price & Schedule in 2022
CNY 4,488 per person
| Group | Start Date | End Date | Additional |
| --- | --- | --- | --- |
| 1th Group | March 28th | April 1st | Extend to 8-day EBC Tour |
| 2nd Group | March 31st | April 4th | |
| 3rd Group | April 4th | April 8th | Extend to 8-day EBC Tour |
| 4th Group | April 7th | April 11th | |
| 5th Group | April 11th | April 15th | Extend to 8-day EBC Tour |
What's Included
All necessary travel permits for Tibet.
Tourist bus/minibus transportation with experienced local driver during tour.
Tourist bus/minibus transportation between airport/train statin and hotel at designated period of time.
Experienced local tour guide.
4 nights twin sharing accommodation with breakfast.
One welcome dinner.
Admission fee: Lulang Forest, Laigu Glacier
Travel insurance.
Oxygen bottles/Oxygen tank cylinder provided during the tour days in Tibet.
Chinese visa
Daily lunch and dinner
Tips to driver and tour guide.
Single room supplement if request a private room in hotels
Domestic flight/train to and out of Nyingchi.
PLEASE NOTE:
If you are a solo traveler, you need to share one room with another tourist (same gender in most cases). If you prefer to stay in a private room, you will have to pay the single room supplement. And the exact price depends on market fluctuation in high and off season of Tibet tour. For the exact price, please quote on WeChat (ID: trippest666).
Know Before Your Tibet Trip
Documents to Apply Tibet Travel Permits
Per the requirements, foreigners who work and live in China Mainland need to provide the following documents to apply Tibet Travel Permits.
A screenshot of the health code of where you live now.
Clear photo or scan copy of passport.
Clear photo or scan copy of Chinese visa or Residence Permit.
Clear photo or scan copy of work certificate.
Recent COVID-19 test result copy (suggested within 7 days).
A certificate issued by the applicant company or neighborhood committee to prove that you haven't left China Mainland within the last 28 days. This information can be wrote on the same document as the Work Certificate Letter.
There are two ways to get to Nyingchi, by flight or by train. You can get flights from several cities in mainland China including Beijing, Chengdu, Chongqing, Shenzhen, Guangzhou, as well as Lanzhou, which have direct flights daily to the Nyingchi Mainling Airport, also known as the Lin Zhi Airport. While this is usually the best option for tourists visiting the low-altitude prefecture, you can also fly in from Lhasa Gonggar International Airport.
By train, there are two high-speed trains and one normal train a day from Lhasa. High-speed train takes about 3.5 hours, while normal train takes 4.5 hours.
Worry About Getting Altitude Sickness
So long as you are physically fit without respiratory illness and cardiovascular disease, you are free to go. Our tour guide will measure your oxygen saturation level in your blood with pulse oximetry and provide oxygen supply and timely help. But Nyingchi is one of the lowest areas of Tibet in terms of altitude, due to milder climate as well, you may adapt quickly to altitude environment.