Shanghai Night Views - Top 10 Places You Will Appreciate
Nighttime views are an essential highlight of Shanghai. Different from the diverse themes you'll see in the daytime, the night in Shanghai is shining and colorful. Go ahead and visit the wonderful places we've listed below to appreciate what a night in Shanghai is really like.
1. The Bund — a Living Architectural Museum
Although every Shanghai travel guide recommends it again and again, the Bund really should be on your list of places to visit. You can't find any other attractions in Shanghai like the Bund, where you can experience Chinese culture, worldwide architectures, a historic atmosphere, and an incredibly beautiful night view at the same time.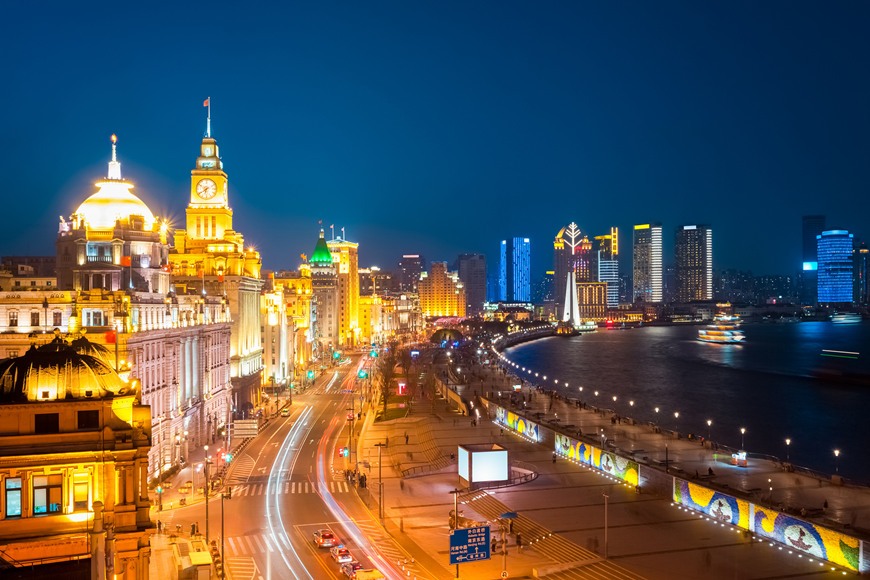 2. Lujiazui — One of the Most Prosperous Areas in Shanghai
Lujiazui, a forest of skyscrapers, is located on the other side of the Huangpu River. There are many famous skyscrapers, such as Shanghai World Financial Center, Shanghai Tower, and Jin Mao Tower. Having a nighttime stroll there, you can explore various skyscrapers and see the most modern side of Shanghai.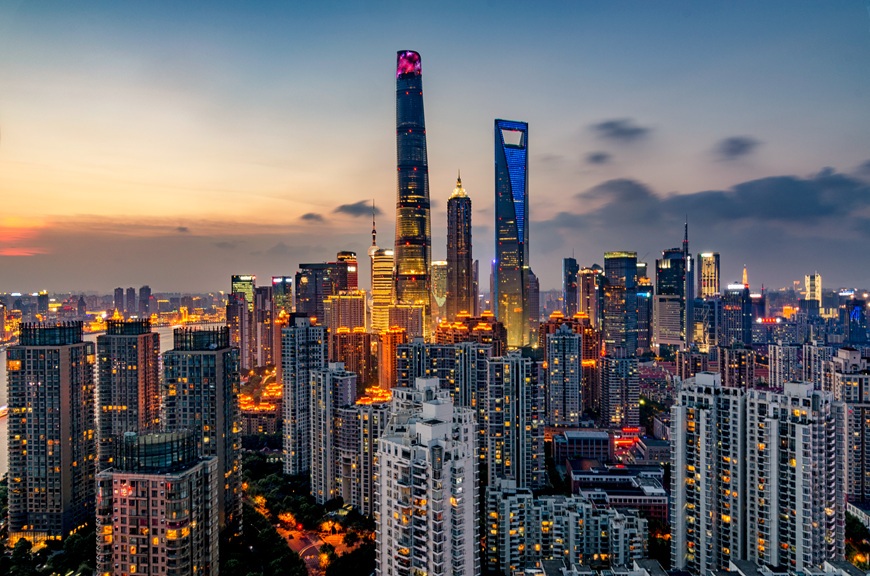 3. Nanjing Road — the Busiest Street in Shanghai
Near the Bund and the Huangpu River, Nanjing Road is a shopping area that's popular with both locals and travelers. After visiting other places, it's very relaxing to enjoy some tasty snacks, go shopping, and experience the atmosphere at Nanjing Road.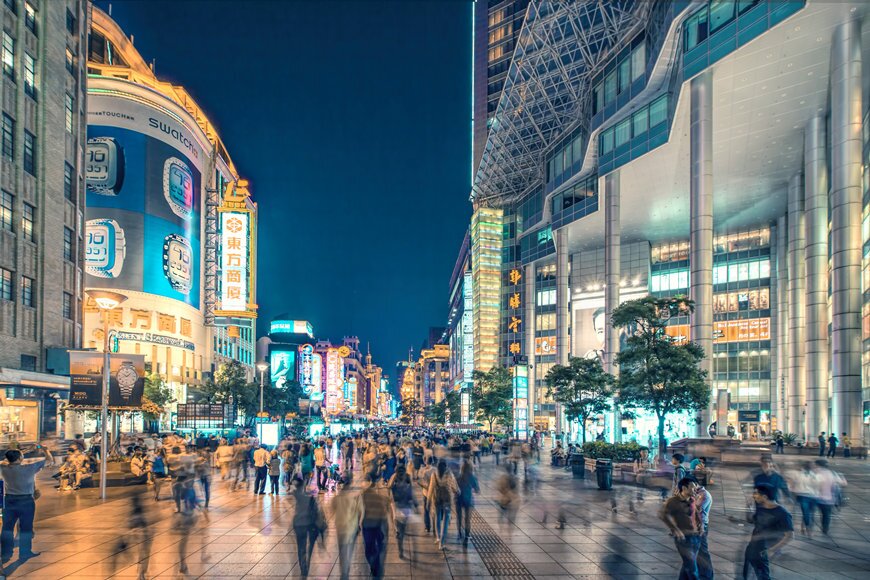 4. Jin Mao Tower — a Masterpiece of the Shanghai Skyline
Jin Mao Tower was built in 1999 and was the tallest building in Shanghai at that time, being at a height of 420 meters. As a newcomer to Shanghai, ascend to the 85th floor to see the panoramic view of Shanghai from the skywalk.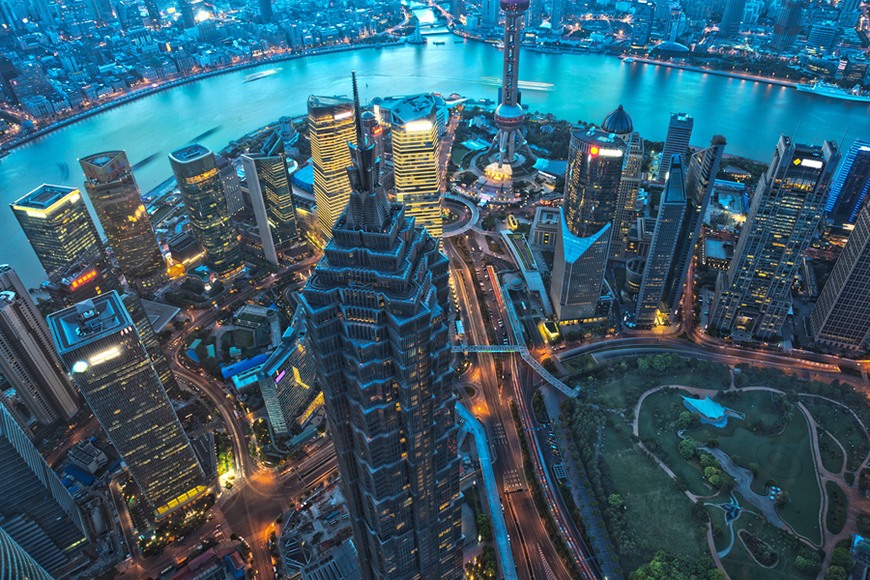 5. The Oriental Pearl TV Tower — a Landmark of Shanghai
As one of the most well-known landmarks in Shanghai, the Oriental Pearl TV Tower was built in 1991. It is not only a TV tower but is also an interesting attraction consisting of a revolving restaurant, the Shanghai Historical Development Museum, and a sightseeing "capsule". Its night view is also wonderful and it's romantic to enjoy an evening meal in the revolving restaurant.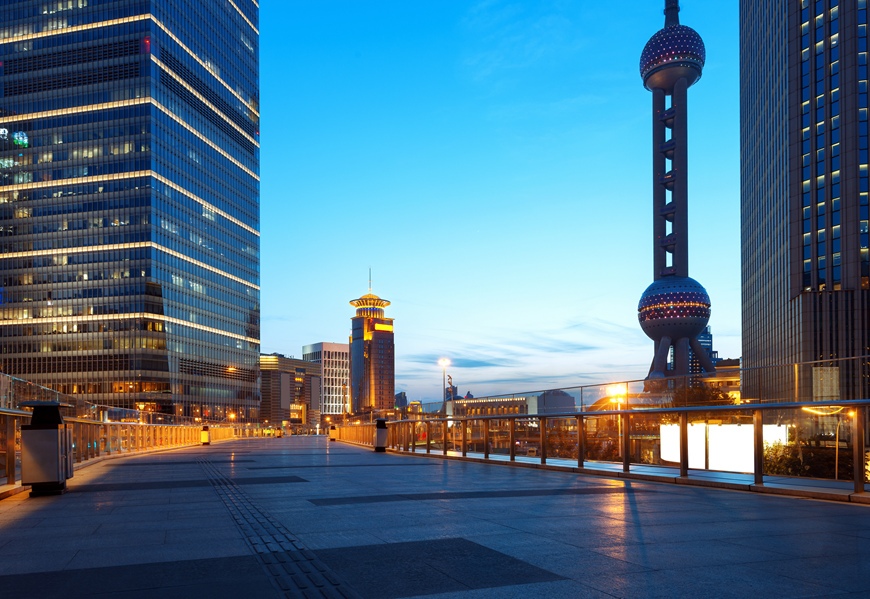 6. People's Square — Fabulous Night Views and Kind Local People
Surrounded by grand skyscrapers, the night view at People's Square is fabulous. It is located in Huangpu District and the locals enjoy having a nighttime stroll and doing exercises there. You can feel a warm and pleasant atmosphere there at night.
7. Xujiahui — Beautiful Night Views Can Relieve Your Stress
Xujiahui is another prosperous area that is popular with the local people. The colorful lights, large shopping malls, and modern facilities never let you down. Moreover, standing on a bridge and having an overview of Xujiahui is a must-do experience.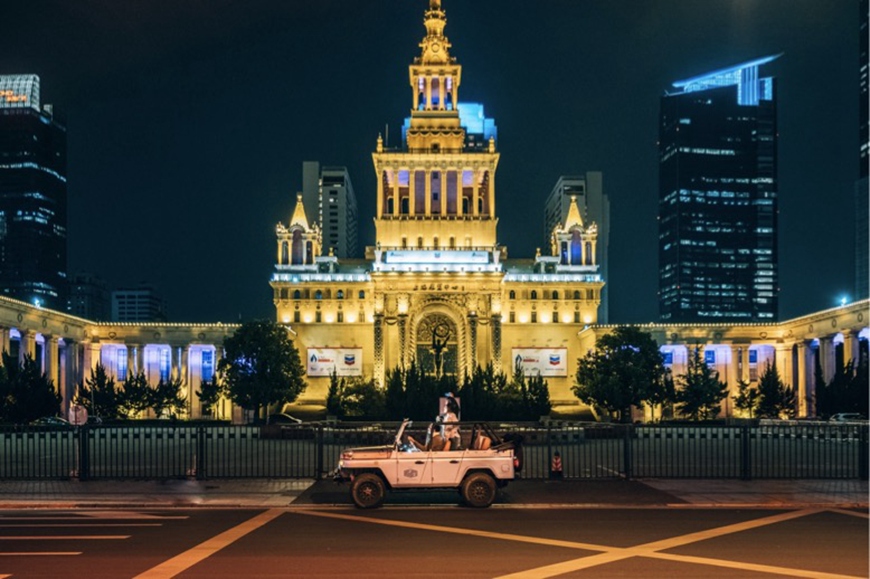 8. Jing'an Temple — Quiet but with Classic Night Views
Jing'an Temple, the most famous temple in Shanghai, is located in the city center and you can find it easily. Have a stroll around Jing'an Temple and enjoy its tranquil and classic Chinese-style night view.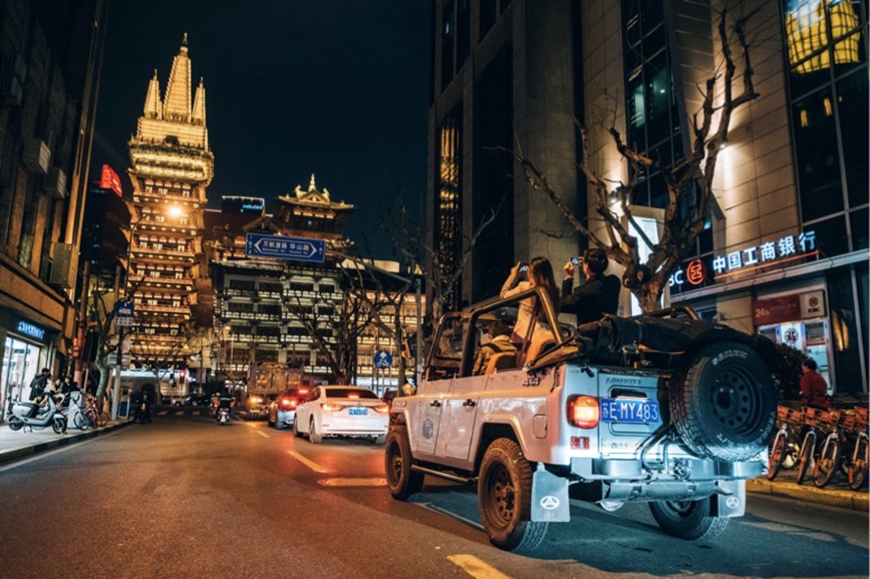 9. City God Temple — a Golden Night
City God Temple includes Yu Garden, souvenir and food shops, and the temple. In the Ming Dynasty (1368–1644), Yu Garden and City God Temple were a private garden and a Taoist temple. Today, it's a popular tourist area. As night falls, the whole street becomes golden and amazing to look at.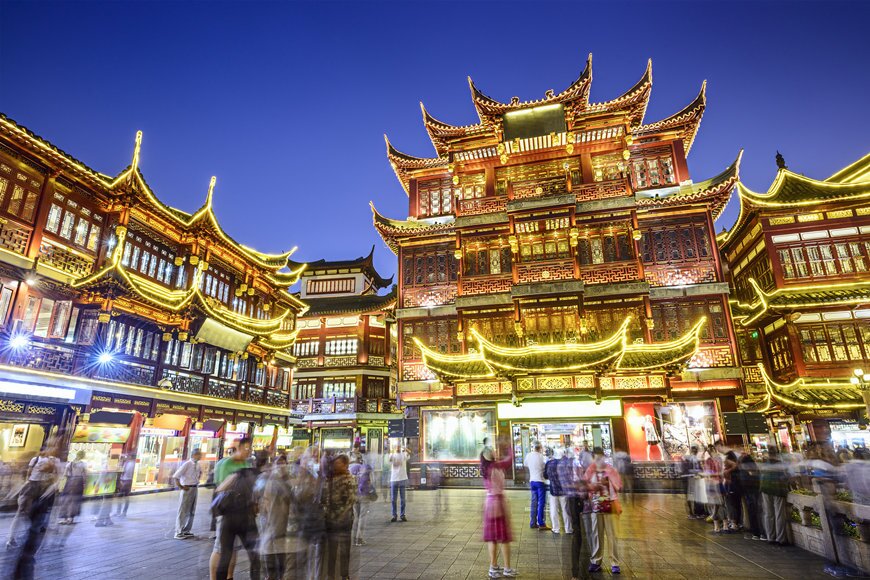 10. Tianzifang — a Romantic Area to Spend Your Night
Located in the west of Shanghai, Tianzifang has evolved from the most distinctive shikumen in Shanghai. Today, it's a romantic and classic area to have a cup of tea or enjoy dinner while admiring the night view.
Related Tours