8-Day Luxury Viking Cruise of Southeast China Coast Cultural Tour
From CNY 11,990 p/p

(EarlyBird PROMO)

Cruise Tour
Highlights
Skip the bustling city, appreciate the profound Buddhism culture and the simple life of fishermen in Zhoushan, discover the folk customs in the natural ecology of Dongtou Island, experience the rise of petty bourgeoisie culture and the historical inheritance of China and the West in Xiamen.
Watch the large-scale performance of real landscape - "Impression Putuo", visit the Guanyin Dharma Realm with the largest dome in Buddhist architectures.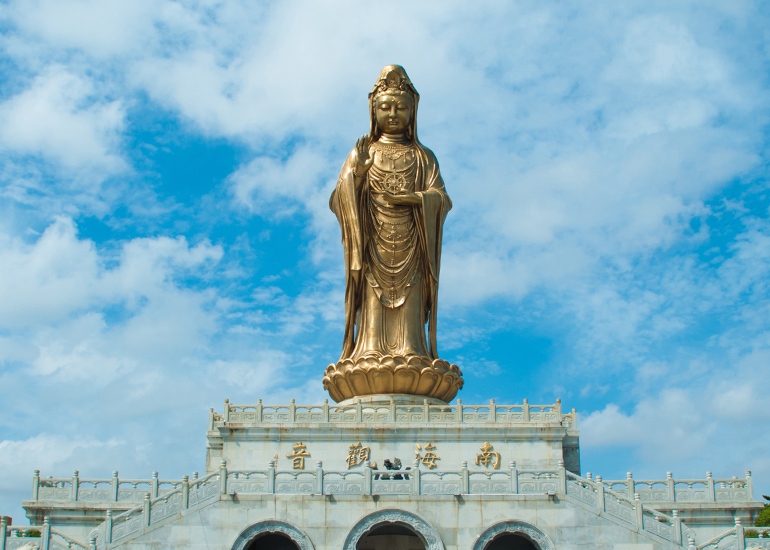 Visit No.1 Pavilion in Southeast China - "the Wanghai Pavilion", enjoy the breathtaking sea view and local folk customs of Dongtou Island.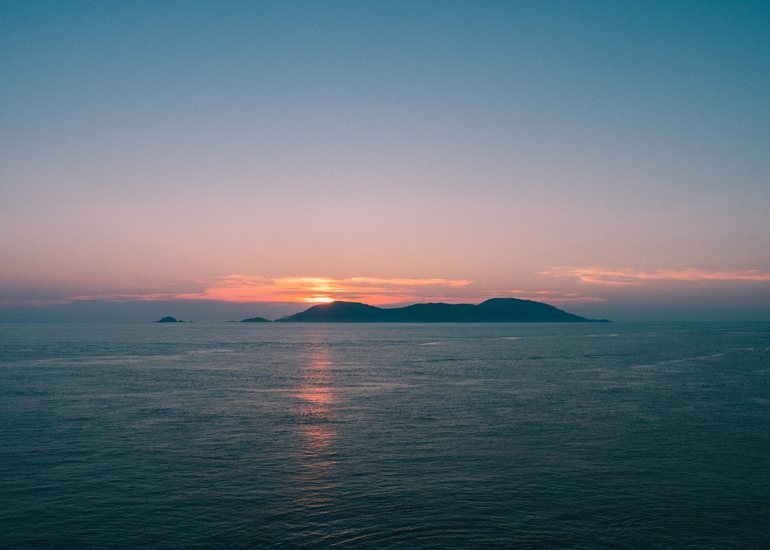 Visit Gulangyu Island in Xiamen, appreciate various atmospheres of iconic world's architectures, which is known as the "historical international communities".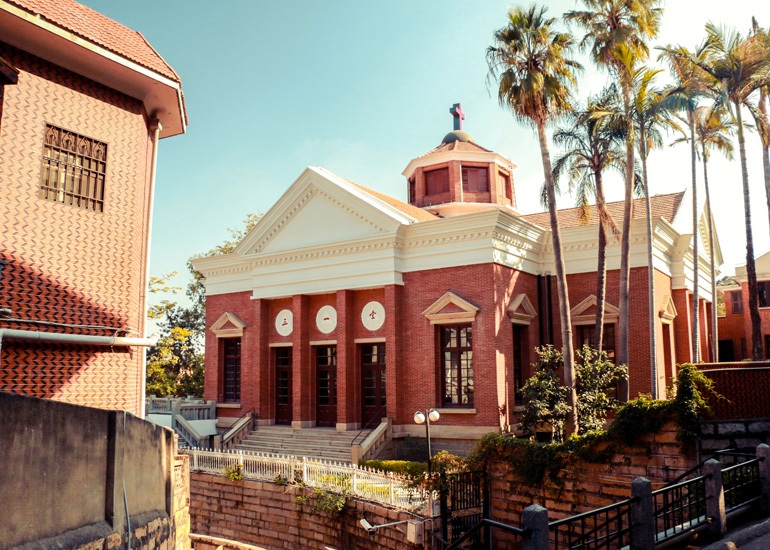 Hassle free shuttle bus service for land excursion and exploration in Xiamen and Zhoushan at your own pace.
More upgraded insider land excursions for your choices.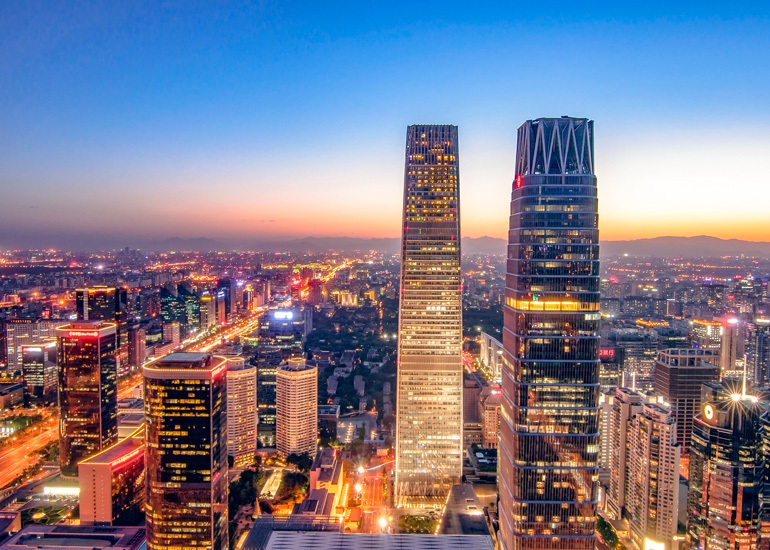 Itinerary Summary
The itinerary may be changed according to the weather of the day and relevant local regulations. Your specific itinerary will be subject to the arrangements and announcements on board.
Day 1   Shanghai (Boarding Day)
Boarding at the Shanghai Port International Cruise Terminal, when on board, you can spend some time getting familiar with the China Merchants Viking Cruise (Former Viking Sun) with a sense of Nordic design. You can also disembark and explore Shanghai city on your own. Enjoy the bustling urban landscape and amazing night views of the magic city.
Day 2 & Day 3  Zhoushan (Zhejiang Province)
The city includes two excursions, you can sign up for according to your preference and time schedule.
Excursion A: The Impression of Putuo (3-hour Night Activity).
This large-scale performance of real landscape is directed by famous directors Zhang Yimou, who was the chief director of 2008 Beijing Olympic Games. There are more than 400 performers in the show. This show takes Putuo's landscape as the background screen, with the theme of Buddhism's love, goodwill, virtue and self-realization, and interprets the Buddhist culture of fairy illusion and Zen spirit beautifully. The 360-degree rota-table audience seats are even more impressive. Have an immersive and wonderful experience. Leading a peaceful and profound spiritual journey through fantasy audio-visual, this is a must-see performance when you come to Putuo
Excursion B: Unlock Buddhist Art (3-hour Activity).
"Guanyin Dharma Realm" is located at the core of Guanyin Cultural Park on Mount Putuo, it is the world's largest comprehensive Buddhist cultural project. Among them, the Guanyin altar is the only Buddhist architecture in the world that is based on Guanyin and has the world's largest dome. In addition to appreciating the solemn Buddhist culture, every part of the Guanyin Dharma Realm is a masterpiece of craftsmanship, which can be described as a place of beauty of Buddhist art.
Excursion C: Exploring On Your Own (Round-way Free Shuttle Bus Service Included).
The exclusive Viking shuttle bus will take you to Zhoushan International Aquatic Product Market, then exploring on your own.
Day 4   Dongtou Island, Wenzhou (Zhejiang Province)
Excursion: Experience Dongtou Folk Customs and Culture.
You will visit the Wanghai Pavilion which has a history of 1500 years. It is a landmark of Dongtou Island, and a window to understand the history and culture of Dongtou Island as well. The four exhibition halls show you the historical development and cultural heritage of Dongtou Island thoroughly, as well as the folk customs of the fishing village. village; Finally, climb to the top and enjoy the panoramic view of the sea, Dongtou Islands and Dongtou Bridge.
Day 5   Xiamen (Fujian Province)
Free day, you can explore this "literary and artistic" coastal city on your own, or choose to pay extra for upgrading the excursion program and follow tour guide to experience the local culture in depth. To facilitate your own exploration, we will provide free shuttle bus service and you can easily transfer from the cruise terminal to the main attractions in Xiamen.
Day 6   Xiamen (Fujian Province)
Excursion: Half-Day Gulangyu Island Walking Tour
Gulangyu Island, where the Chinese and Western cultures blend, is most suitable for walking exploration. Follow the guide to explore the exotic consulates, churches and private mansions in the depths of the old alleys, cross the century-old historical streets and immerse yourself in the stories of historical buildings, visit the Gulangyu Foreign Heritage Museum, and see historical treasures and collections that have never been exhibited before. We will also go to Street Garden, Longtou Road Commercial Street and Fuzhou Road Food Street to experience the daily life of islanders.
Day 7   Sailing Day
Today you will start a pleasant voyage. The ship has already prepared various activities for you: cruise ship nordic heritage guided tour, visit the kitchen or navigation bridge, tea time, theater, films, humanities lectures, etc. You can also choose a few good books in the library or order a drink and enjoy time. You will have the opportunity to see the sunrise on the Flower and Bird Island on the boat, and see the beautiful scenery of Gouqi Island and Dongji Island.
Day 8   Shenzhen (Disembarkation Day)
Our cruise ship will dock at Shenzhen Shekou Wharf. Today is the day of disembarkation, after breakfast, you will be sent to the Shenzhen Airport or railway station for your return journey.
EarlyBird 20% OFF

& Sailing Schedule
From CNY14,988 
CNY 11,990 p/p
Note: The price listed above is for the basic room - Veranda Cabin (V2). Per different cabins and seasons (low, shoulder and peak), ticket price is various.
Scan the QR Code below via WeChat to get this EarlyBird PROMO, up to 20% off discount for all cabins.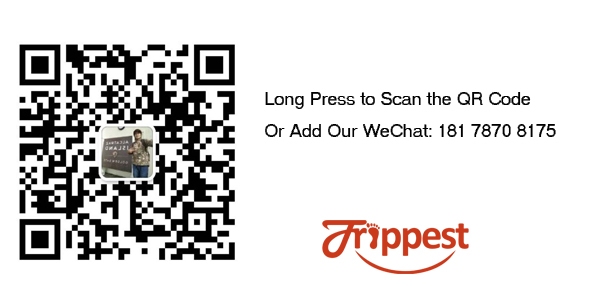 Voyage: From Shanghai to Shenzhen (SH-SZ)

Voyage: From Shenzhen to Shanghai (SZ-SH)

What's Included
Veranda cabin (7 nights).
4 shore excursions (includes transportation, tour guide, entrance tickets).
Daily meals (B/L/D, afternoon tea, snacks).
24-hour room service.
On-board activities and recreations.
Spa and fitness center use (except treatments).
Self-service laundry room use.
Harbor dues and free WIFI.
Major transportation expenses to/from embarkation & disembarkation city: such as air tickets, train tickets, etc.
Charged items on board.
Upgrade shore tour program.
Cancellation Policy
Cancellation received up to 70 days before departure: CNY 1000 per person.
Cancellation received up to between 60 and 69 days before departure: 25% of the ticket price.
Cancellation received up to between 30 and 59 days before departure: 50% of the ticket price.
Cancellation received up to 29 days or less before departure: 100% of the ticket price.
Guranteed On-board Health Protection
All guests must undergo a health check and provide a valid negative PCR test certificate before boarding the ship.
All public areas are routinely disinfected by UV disinfection robots during off-peak hours.
All elevators are equipped with UV lamps for more effective disinfection.
All crew members were vaccinated.
All rooms are equipped with individual air processing units.
More perfect and stricter health check and hygiene protocols.
Viking Cruises China Wiki
In 2020, Viking and China Merchants Group (China's first commercial corporation/1872-founded) officially signed the joint venture agreement for a separate (China-flagged) fleet of sea liners for coastal cruises. "Viking Cruises China" focused on mid-sized luxury ship voyages in China exclusively.
Ship Review
The 930-passenger ship "China Merchants Eden" (Former Viking Sun) offers destination-oriented cruising experience, with few at-sea days, long in-port stays and overnights. Deals are inclusive of free shore excursions (land tours), onboard entertainments and all-day meals, drinks and alcohol, 24-hour room service, complimentary Wi-Fi.
| | |
| --- | --- |
| Cabin Type (Categories) | Location (On Decks) |
| Veranda (V) | Forward on decks 3 |
| Deluxe Veranda (DV) | Forward on decks 3, 4, 5, 6, 7, 8 |
| Penthouse Veranda (PV) | Forward on decks 4, 5, 6 |
| Penthouse Junior Suites (PS) | Forward on decks 6, 7, 8 |
| Explorer Suite (ES) | Forward and aft on decks 3, 4, 5, 6 |
| Owner's Suite (OS) | Forward-starboard on deck 7 |
Know Before You Book
Children must be 8 years old on or before the scheduled sailing date.
Children under the age of 18 must stay in the same cabin with their parents.
Each cabin can accommodate 2 people.
For a solo traveler, you need to pay the single room occupancy, supplement fee will be an additional 50% of the cruise ticket fee.