Wugong Mountain Hiking and Camping Adventure
From CNY1,498 p/p (based upon 2 pax)
Private Tour
Highlights
Wugong Mountain (Wu Kung) is less famous than the Yellow Mountains and Mt. Huashan, but it's most famous for its undulating alpine meadow. So to speak, Wugong Mountain is a shrine for all lovers of outdoors. Either you are a primary hiker or an experienced adventure seeker, this 2-day well-designed trip always bring you an unforgettable hiking experience and approachable magnificent meadow with seasonal scenes.
Tailor-made itinerary to meet your preferences.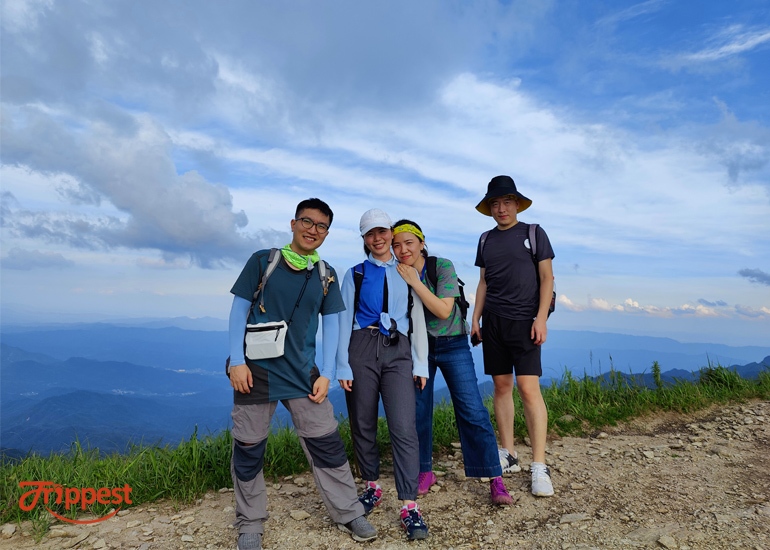 Watch the beautiful sunset at a stunning spot.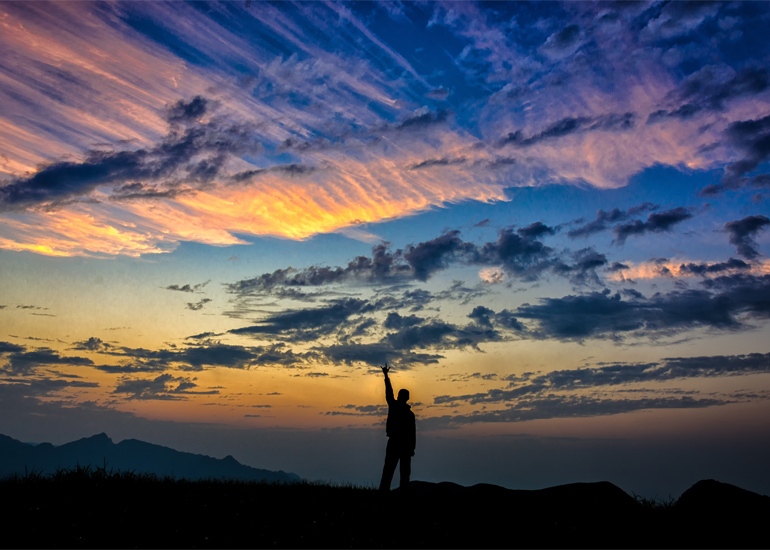 Wake up for the must-have of this trip - Sea of Clouds and Sunrise.
Hike along the most beautiful mountains and alpine meadow in East China.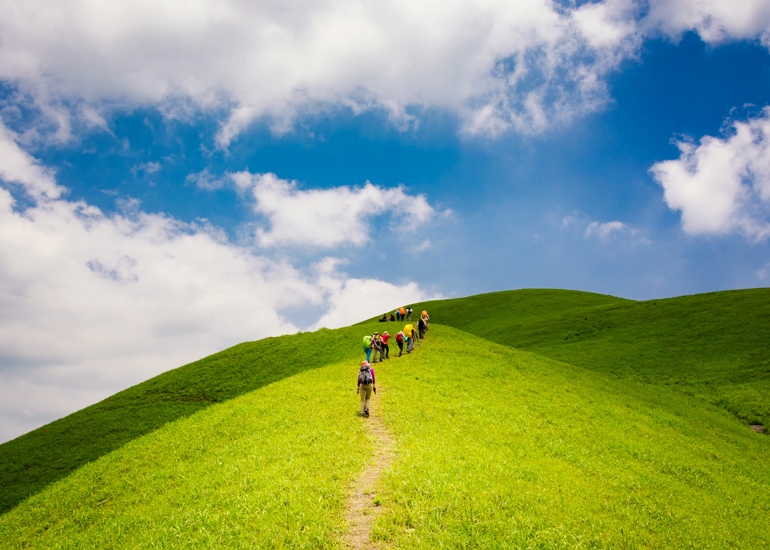 Camping and have a sweet dream under the starry sky.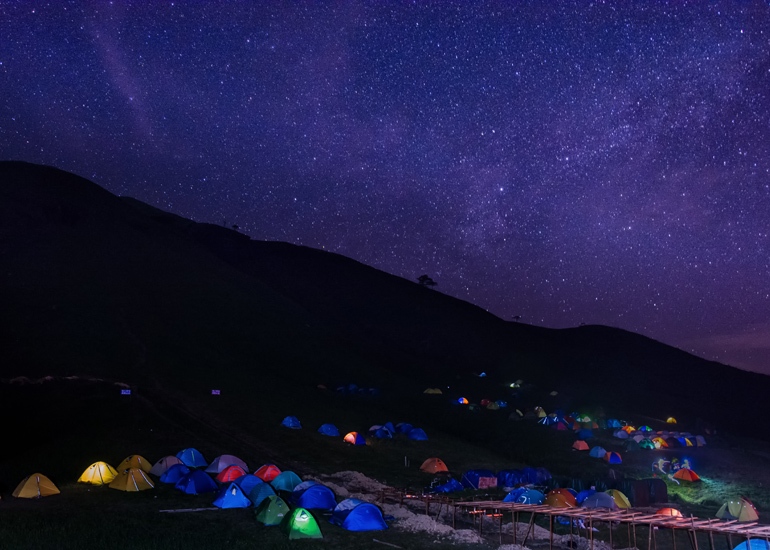 Itinerary Summary
This tour is very flexible. You can alter the itinerary, extend or shorten it to suit your price, interest, physical condition and schedule.
Day 0   Arrive in Pingxiang City
You can take high speed train to Pingxiang North Bei Station from most of cities, such as Beijing, Shanghai, Guangzhou, Shenzhen.
Free-roam.
Day 1   Pingxiang Railway Station - Starting Point - Hero Slope - Overnight Stop
Walk on the Old-Tea-Trading Path Uphill.
Jue Wang Po (Hero Slope).
Stay overnight on the mountain top (camping or hostel inn).
Watch sunset and starry sky.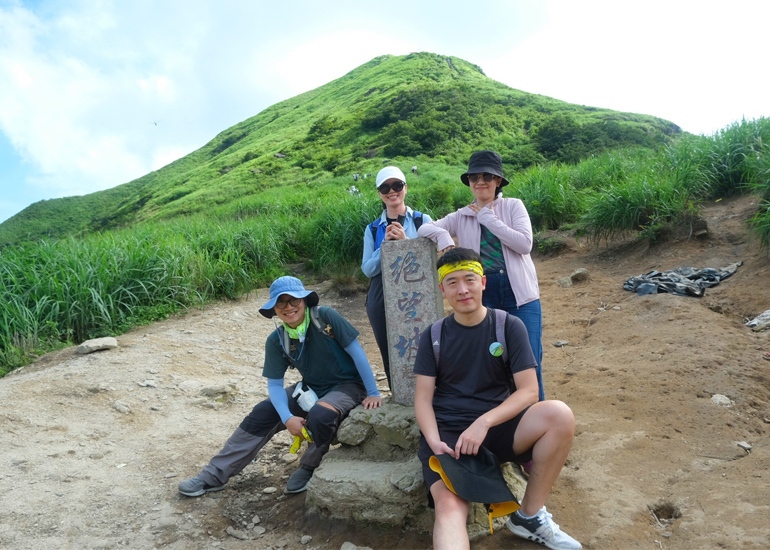 Day 2   Overnight Stop - Diao Ma Zhuang - Jin Ding (Golden Summit) - Cableway - Parking Lot
Get up early for sunrise, if lucky, you can see the sea of clouds as well.
The highest point of Mount Wugong - Jin Ding (Golden Summit/Peak). Elevation: 1918m
Cableway downhill.
Leave Pingxiang City.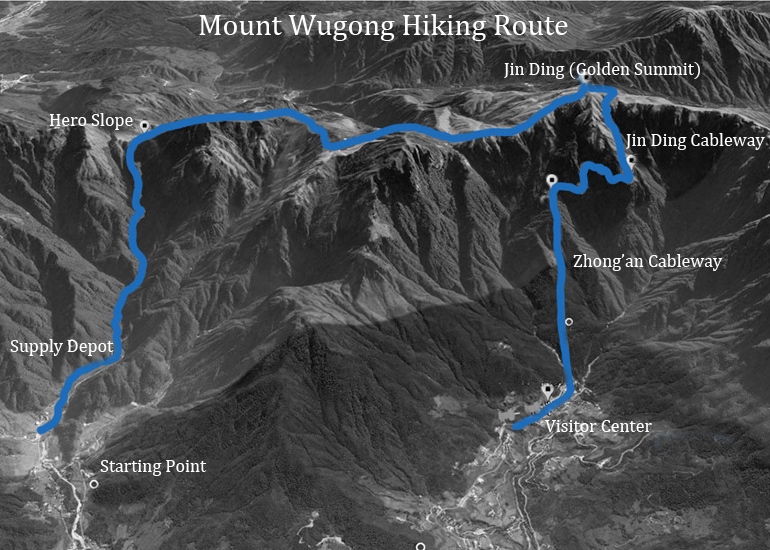 Price
From CNY1,498 p/p
Based on a private tour for 2 people. Price varies depending on activities, travel date, number of people.
What's Included
Transportation to/from Mount Wugong.
English-speaking tour guide service.
1-night accommodation in the Pingxiang City with breakfast.
1-night accommodation on the mountain with breakfast.
Hot-water for shower.
Gratuities (recommended)
Travel insurance and any other personal expenses during tour.
Any meals not mentioned in the tour
Entry/Admission - Wugong Mountain (RMB 70).
Cabelway down the mountain (Zhong'an - Shigu Temple) - RMB 50.
PLEASE NOTE:
We don't hike from the main entrance of Wugong Mountain but a secret path uphill, so you don't need to buy entrance ticket if unnecessary. There are several supply depots on the way. You can take breaks there and buy some water. In addition, the conditions and facilities of accommodation on the mountaintop is rough, you can bring your own sleeping bag and toiletries, or just like me, take it with a thankful heart, after all, there is no better option.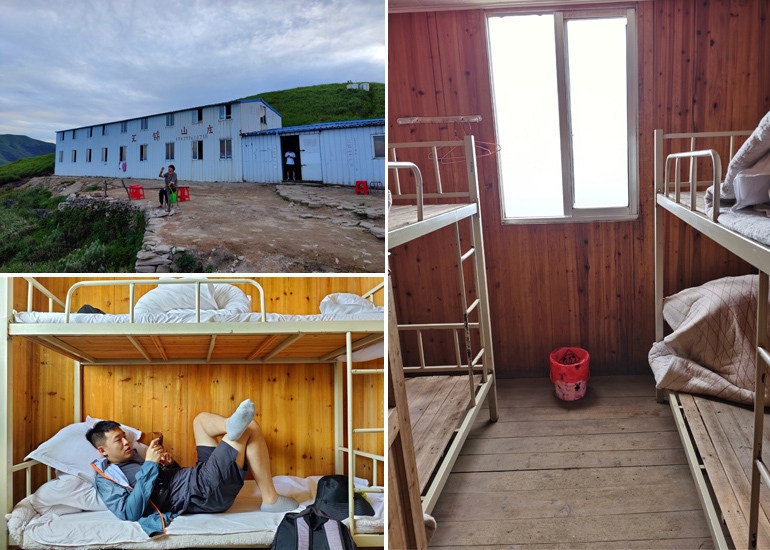 Why Choose Us
You get our knowledge and expertise
Your 1-to-1 travel advisor knows the best choice in places and the best choice for you.
Your safety travel and health are promised
Vaccinated guides, sanitized vehicle, face mask and hand sanitizer are prepared.
Hassle free booking & travelling
Amazing value, flexible changes, real-time solutions for unpredictable travel issues.
Tripadvisor reviews by travelers