Meijiawu Tea Plantation – to Experience Tea Culture
Meijiawu Tea Plantation, also called Meijiawu Tea Culture Village, is about 10 kilometers (6 miles) from downtown Hangzhou. With hills, docks, waters as well as tea culture, Meijiawu Tea Plantation is one of the first-class reserves and main producing areas of West Lake Longjing Tea. As a rural natural village and a tea culture leisure and tourism area, it has the richest tea village characteristics in the suburbs of Hangzhou.
Chinese: 梅家坞茶园 Mei Jia Wu Cha Yuan /may-jyah-woo-chah- ywhen/
Location: Xihu District, Hangzhou (30-min Drive to the West from West Lake)
Opening Hour: 24/7
Admission: Free
Recommended length to stay: half a day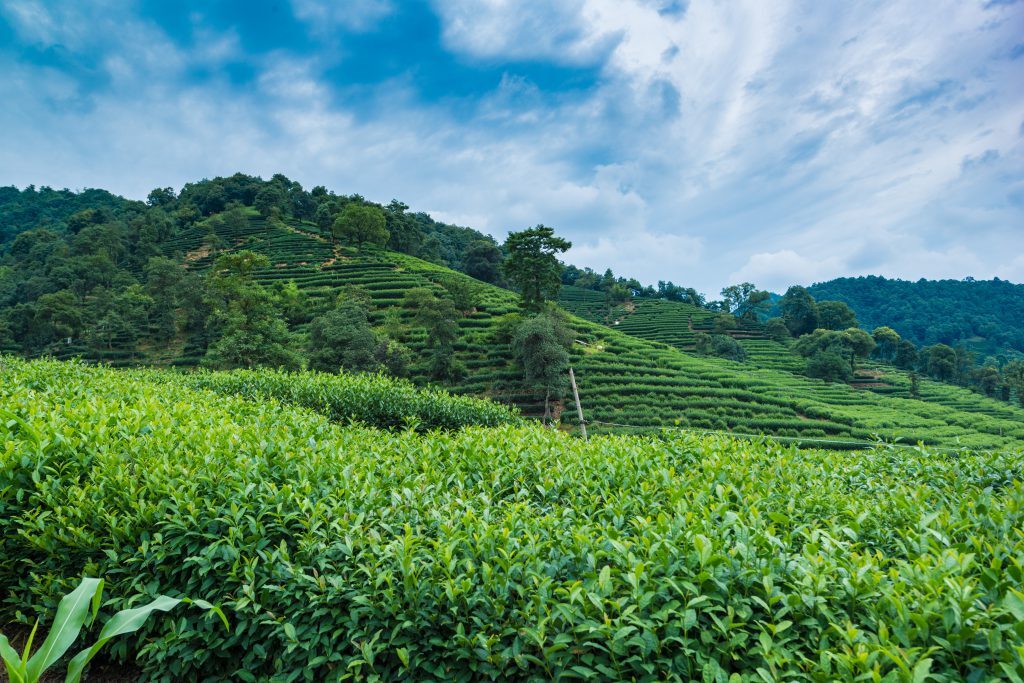 Meijiawu Tea Plantation
History of Meijiawu Tea Plantation
Meijiawu has a long history of over 600 years, yet as a small village it used to be unknown. The visit of Zhou Enlai, a former Chinese premier, brought attention to this village. Later, it was established as one of the attractions for international tourists, having received more than 100 international celebrities and heads of state. Today, it has become a key scenic spot in Hangzhou and a quiet place for leisure. Here grows Longjing Tea, or Dragon Well Tea - one of the best green tea, and it ranks No.1 of Top Ten Tea of China.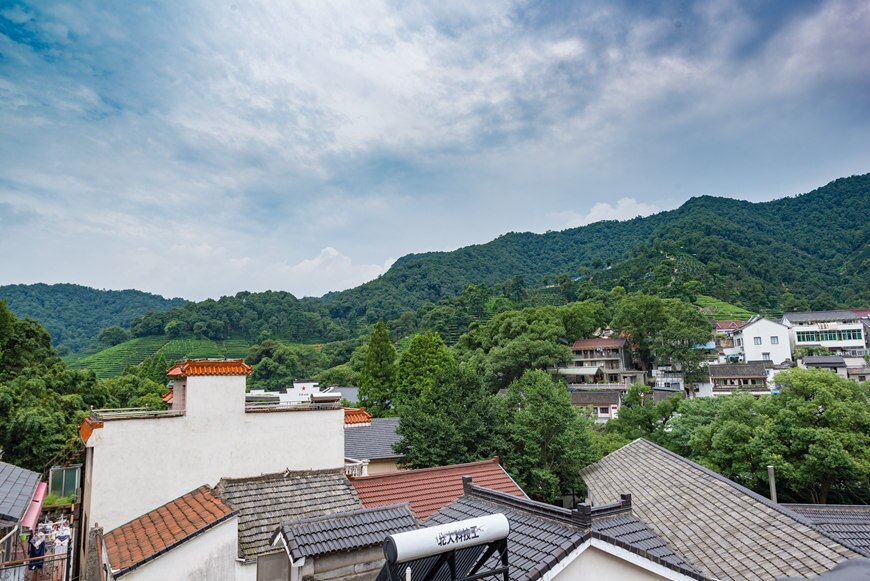 Meijiawu Village
What to Do in Meijiawu Tea Plantation
Experience the Locals' Life
There live around 500 farmers in Meijiawu. People there make their living by the renowned Longjing tea. They know the best about the tea-making process. A visit there will expose you with an opportunity to meet a local expert! If you go there in Spring (March to May), you'll have a chance to pick the tea on the mountains with a local farmer. He/she will be pleased to teach you some tips about how to pick in a correct way. After picking the tea, the friendly locals will lead you to their houses and show you the tea-making process.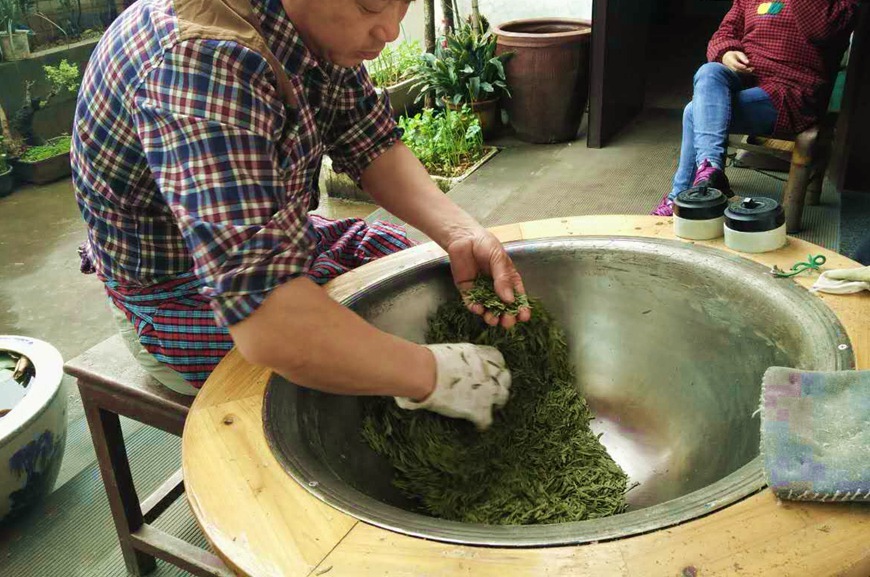 Experience the Locals' Life
Taste the Freshly Picked Tea
You'll be surrounded by the special smell of fried tea. Try to make new tea under the farmer's guidance, then you'll get a cup of the authentic Hangzhou Longjing tea! There also serve some special tea food, such as shrimp in Longjing tea, shrimp in Biluochun tea, Longjing fish, carp with Qingshui tea, and crispy skin chicken with tea.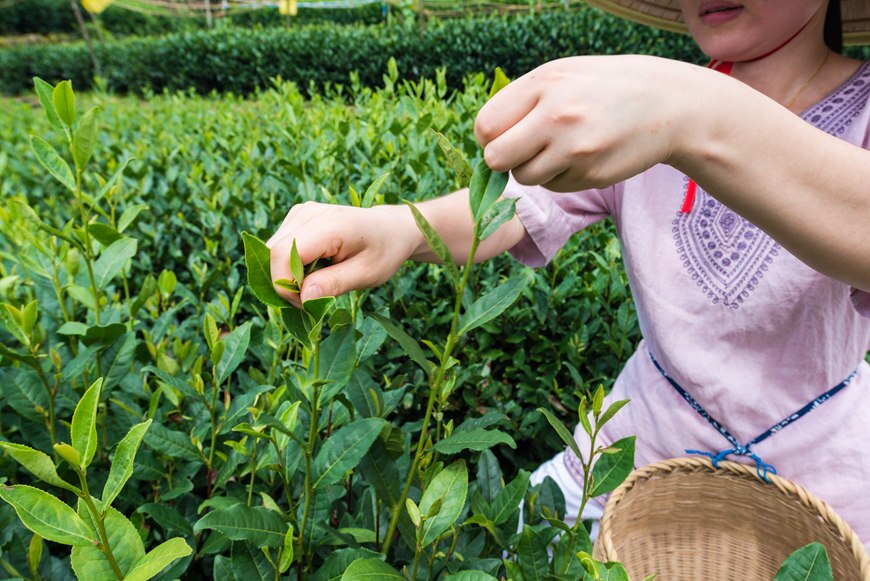 Picking tea
Learn About Chinese Tea Culture
Chinese tea culture has a long history of several thousand years and can be traced back to the antient times. It flourished in the Tang dynasty. Meijiawu features about 160 tea houses, where you can learn about the history and culture of Chinese tea as well as the entire process of the Chinese Tea Ceremony. Prepare the tea, pour it slowly, smell it, and sip it with relish. Just feel free to ask our guide any question you're interested in, and he/she will be happy to share with you.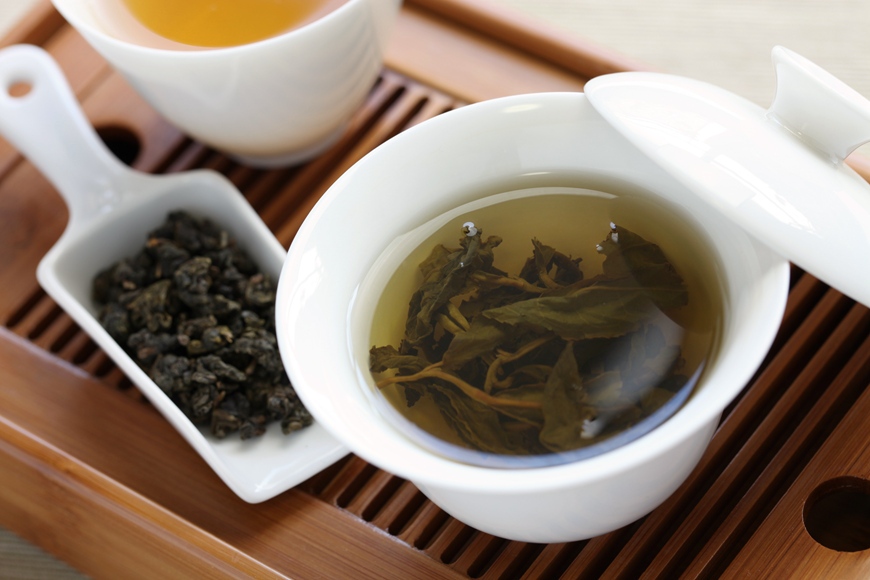 Taste a cup of Longjing Tea
Best Time for Visiting
The best time to visit Meijiawu is March to May when it's the season for tea-picking. Local farmers are busy with the work in the fields. If you come to the tea plantation during these months, you can join them! Later in April and May, the new Longjing tea has just been made and it's great to visit and buy some tea as a gift for your families and friends.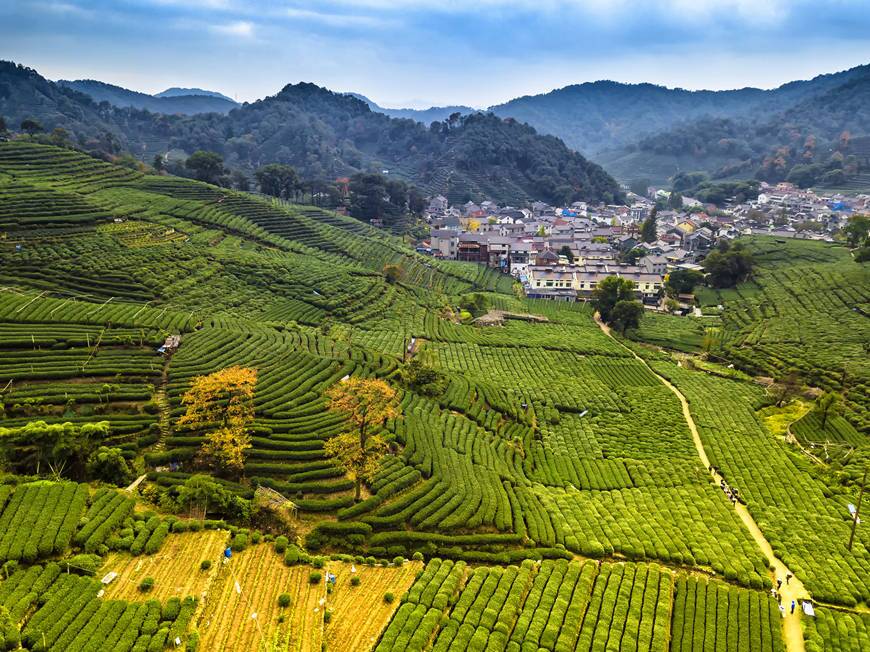 Meijiawu village
Well, you may ask "Is it Worth a Visit to Meijiawu in Other Seasons?" The answer is "yes". You could still visit the village and tea plantation to learn how to select good tea and tips for tea-picking in the non-tea-picking season. It's also available to watch the tea ceremony and taste some tea. What's more, it's accessible for you to learn about the history of Meijiawu and Chinese tea culture. By the way, since it's not far from downtown Hangzhou, it's a good idea to drive to the tea village to spend your weekend.
Transportation
Bus 103 can take you to the tea plantation, and taxi is also an option.
A private tour including transfer and an expert guide will be the most convenient and comfortable way. It's more flexible during your visit there and will bring you a memorable experience in the village!